A Guide to Alcohol and Drug Rehab Treatment In London
The dangers of abusing drugs and alcohol are far-reaching to yourself, your family and the community at large. Depending on your regular intake, you could suffer an array of mental health conditions and other medical complications. Addiction puts a strain on government resources, costs businesses millions of pounds in lost revenue and increases the risk of your children or loved ones experiencing similar problems when they are older. Admitting that you need professional help to overcome your addiction doesn't make you weak but is, in fact, the first step to recovery.
There are over a hundred free and paid resources in London where you can access relevant treatment. When you receive treatment for drug or alcohol addiction, it will feel like you're being given a new lease of life. You'll come to understand why you initially abused drugs, work with a therapist to identify and address any issues that might have triggered your addiction, as well as rebuild relationships with your loved ones. Call us today and break free from addiction!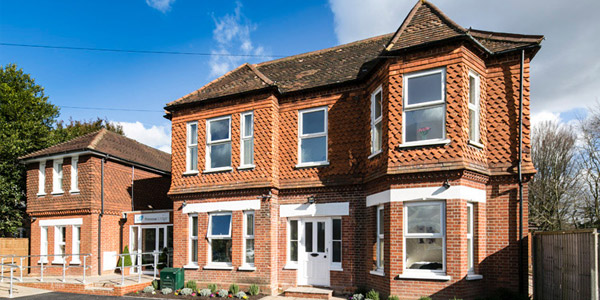 Primrose Lodge
At Primrose Lodge we genuinely care that our patients make a full recovery ...
Private
Holistic Treatment
Onsite gym
Residential
More Info
Find Private, Luxury Treatment Centers in City Of London
City Of London
Towns & Cities
A
B
C
D
E
F
G
H
I
J
K
L
M
N
O
P
Q
R
S
T
U
V
W
X
Y
Z
Private Rehab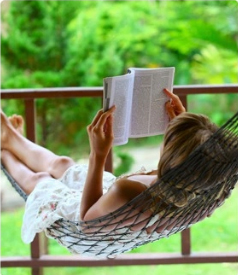 Private rehabilitation facilities are independent treatment centres designed to provide a conducive environment for recovery, as well as effective, individualised treatment plans for people who want to kick their addiction. These rehabs mostly run intensive inpatient programmes that are streamlined to the needs of each individual patient. You'll get 24/7 care from start to finish.
The major benefit of rehab is the intensity of treatment, which is comprehensive and tailored to fit each patient. Treatment includes a thorough assessment to determine your specific treatment needs; detoxification to remove all harmful toxins from your system; psychotherapy to treat all psychological problems, and aftercare to help you maintain abstinence after rehab.
If your case of addiction is severe, and you're afflicted with painful and discomforting withdrawal symptoms whenever you attempt to quit, it's advised that you go through a private treatment facility for a personalised detox programme and holistic rehab, because these facilities are your best chance of getting a full recovery.
Pros And Cons Of Private Rehab
Pros
quick intake process that enables treatment begins
personalised treatment programme
good staff to client ratio making therapy extremly potent
guaranteed privacy and confidentiality
free sober transport to and from your home
you'll be treated by the same set of professionals throughout your stay in rehab
undercover the root causes of your addiction
1 year free aftrcare to support against relapse
Cons
Private rehab treatment programmes are more expensive than public alternatives
What Does Rehab Cost In London?
The price of private rehab depends on factors such as the type of treatment, type of facility, amenities on offer and duration of stay. To save money, you could opt for a shared room.
Standard rehab centres cost between £1,000 and £3k per week in London. This covers accommodation, therapy, detox, medication and aftercare. Luxury rehab programmes are exclusive and subsequently more expensive. They offer amenities you would usually find at a five-star resort, such as fine dining, saunas, massages, private workstations, animal therapy and music therapy. The price of treatment ranges from £15k to £25k per month.
NHS Addiction Treatment Options
There are many considerations to make when choosing where to get treatment. For individuals in whose choices are limited by funds, the NHS and some other charity organisations offer free and confidential drug and alcohol treatment.
Most options are targeted towards less affluent people, carers, younger individuals and inner-city people who are in desperate need of treatment. You can source treatment in all boroughs of London, including Camden, Islington, Central London, Soho and Charing Cross, amongst others.
Pros And Cons Of NHS Treatment
Pros
The biggest advantage of government-funded treatment is that it's free. You'll also receive support from local charities, councils and the NHS.
Treatment is easier to access than at a private rehab centre. For instance, most community programmes have drop-in centres, aimed at making such provision readily available for everyone who needs it.
They provide help with practical issues such as benefits, debt, employment and housing.
Cons
Long waiting lists before you access inpatient or funded treatment
Treatment mostly occurs in groups or a community setting
There is minimal concern about protecting the privacy of patients
Treatment is not integrated like at a private rehab centre
Not recommended for long-term addicts or high-risk patients
Addiction Support Groups
These are mutual aid groups, mostly run by peers themselves who are long-term addicts in recovery. Many individuals claim that support groups have helped them find the motivation to maintain abstinence and taught them practical coping skills for dealing with potential triggers.
Find Private, Luxury Treatment Centers in City Of London
What Is NA?
Narcotic Anonymous (NA) is a self-help support group for Londoners who want to quit substance abuse and achieve recovery. You're encouraged to choose a sponsor and work through the 12-steps with their help. You can also contact them when you feel the temptation to abuse drugs. Locations include Charing Cross, Fulham and Chelsea, Finsbury Park, Wandsworth, Camden, Ealing and Richmond.
What Is AA?
Alcoholic Anonymous (AA) provides support to individuals who have a desire to quit alcohol. They offer a person-centric service and sponsorship to help you work through the 12-steps. Meetings are open to anyone who has a genuine desire to stop abusing alcohol and maintain abstinence. Studies have shown that people who attend meetings regularly are more likely to maintain abstinence than those who attempt to quit on their own. Locations in the City Tottenham, Balham, Highbury, Euston and Earl's Court.
Types of Counselling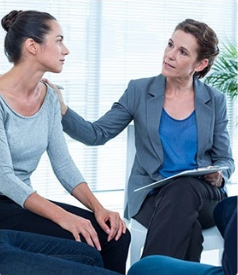 One-to-One This is the most commonly known type of therapy. It involves a counselling session between therapist and patient in the same room. It may be held in an office, coffee shop, garden or any place where the patient feels most comfortable. Face-to-face therapy includes techniques such as motivational interviewing, simple yet effective QnA or unloading where the client releases whats been on there mind causing anxiety, fear, sadness etc… before the therapist interprets this and helps the client to uncover the root issue.
Online This includes all counselling services provided through the internet. It includes sessions via emails, Skype, and support group chat rooms such as SMART Recovery online support groups. It is easy, convenient, and promotes anonymity.
Group Involves a number of people struggling with similar issues coming together to discuss these issues openly, and in the presence of a certified counsellor. Through this process, each participant gains a deeper insight into their addiction, while providing support to others in the group at the same time.
How Can I Get to London?
Several trains commute between London and the rest of the UK, including Wales and Scotland. Train stations include Euston, Marylebone, Charing Cross, Kings Cross and Victoria. There are also numerous bus companies servicing the area.
Flying into London is easy; airports include London Stansted, Gatwick and Heathrow International airports, as well as the centrally located City Airport. Both international and internal flights land there with City and Heathrow being close to many rehab facilities in town.
if you're coming by car, it's easy to get in the capital via major motoways such as the the M1, M2, M3, M4, M11, M20, M23, M25 and M40 all of which can bring you either right into town or to the nearby boroughs. All of the motorways servicing the City of London area reach the M25 orbital motorway. If you're not wishing to pay congestion charge or stay in traffic for longer than you need, you can trust the local train and subway networks.
Coming from Southern London, including Lambeth and Southwark, you can reach the City through a number of lines such as the Southern line (which can bring you from London Bridge to Cannon Street in as few as nine minutes while traffic would take you about half an hour for the same distance. The Victoria underground line can help you reach City of London from Lambeth if you catch it from Brixton and exit at Westminster.
From the northern boroughs (e.g. Camden), you can reach the central areas via the Northern, Victoria and District lines and use a combination of routes depending on your preferred locality in City of London (Bank, Monument, Mansion House etc.).
You can choose your commute also based on landmarks, as it's often easier to direct a car driver through road milestones. In the area, these include the Tower of London, the London Eye, London Bridge, and St Paul's Cathedral.