A Guide To Alcohol And Drug Addiction Treatment In Cheshire
If your addiction, or that of your loved one, has caused you a lot of problems and you're ready to quit, you can get the help you need now to put an end to your illness. Treatment is available in and close to the Cheshire, which can see you get through all the different stages of recovery and achieve sobriety.
These treatment options include NHS and community programmes, as well as private rehab centres that carry out holistic inpatient care. These types of recovery programmes are ideal for different categories of addicts, and you'll have a higher chance of recovery if you follow the right path for you. With proper guidance, you can get into a programme that is perfectly devised to see you, or your loved one, achieve a long-term and sustained recovery. Please do not hesitate to give us a call, in case you need further clarification and/or expert consultation.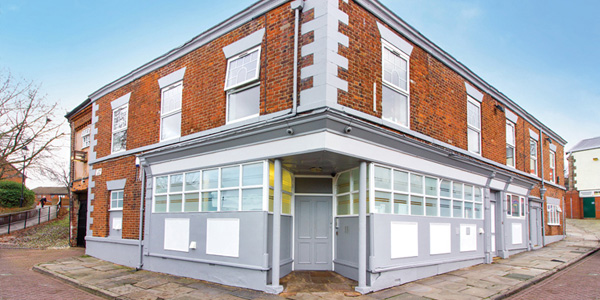 Oasis Runcorn
Oasis Runcorn is quite unique detox and rehab unit in offering two treatmen...
Private
Holistic Treatment
Tailored Treatment Programme
Residential
More Info
Find Private, Luxury Treatment Centers in Cheshire
Cheshire
Towns & Cities
A
B
C
D
E
F
G
H
I
J
K
L
M
N
O
P
Q
R
S
T
U
V
W
X
Y
Z
Runcorn
Macclesfield
Crew
Cheshire
Northwich
Warrington
Chesire
Private Rehab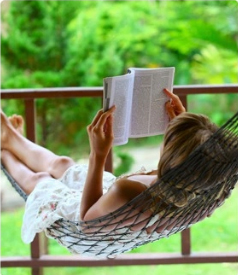 Private rehab centres mix effective addiction treatment with comfort, and also provide environments that offer the perfect setting for recovery. These rehab centres always create each treatment programme around the specific condition of each client. If you're looking to go through treatment, your ideal option should be a private clinic, because they offer the best in addiction recovery and rehab.
You'll typically go through rehab in a facility that caters to your comfort, with added services and amenities such as dry cleaning and meal catering services, spacious en-suite bedrooms, onsite gymnasiums, and study rooms.
Most rehab centres have medical detox teams around to help you stay comfortable as your body rids itself of the substances plaguing you during the initial stages of your treatment. This will ensure that complications are averted and that you transition into rehab in a sober state.
Pros And Cons Of Private Rehab
Private rehab centres offer numerous advantages over other treatment programmes, and are considered the best means of finding sobriety. Some of these advantages include:
quick intake process that enables treatment begins on time
whole-person treatment approach, which sees your specific case of addiction duly taken care of
good staff to client ratio
private rehabs take confidentiality seriously, so you won't have to worry about your personal details making it out to the public
most clinics run a free transfer service that can take you to and from your Cheshire location
you'll be treated by the same set of professionals throughout your stay in rehab
provisions are put in place to respect your treatment choice
an aftercare programme is made available – in many cases for free – once you have completed your rehabilitation
Private rehab treatment programmes are more expensive than public alternatives
What Does Rehab Cost In Cheshire?
Rehab costs differ across various treatment types and rehabilitation centres. Private rehab can start from as little as £834 per week at Oasis Rehab in Runcorn but varies depending on the length of your stay, as well as other special arrangements.
NHS programmes, and charity-led drugs and alcohol services in Cheshire, are generally free to access by residents. However, if you can cover the costs of private rehab, you should put your well-being first, and get the best level of care available to you.
We can get you more in-depth information about the costs of private rehabs in and around Cheshire when you get in touch with our advisors today.
NHS Addiction Treatment Options
NHS addiction treatment services are publicly funded programmes that provide support to residents within a specific area for free. There are treatment services dedicated to those living in Cheshire who are ready to seek help for themselves or a loved one. Some of these programmes can be accessed via a referral from GPs, families, or directly by the addict.
Pros And Cons Of NHS Treatment
NHS treatment is generally free, which makes it valuable to those that can't afford private rehab treatment. Other benefits associated with NHS services include confidentiality provision and treatment proximity. However, there are issues that you need to come to terms with in regards to NHS treatment. These issues include:
long and tiring admission process
you're limited to only outpatient care in most cases
you can't be certain if you'll get funding to attend an inpatient programme
environmental issues could make your treatment challenging, as you'll likely be getting treatment from home
access to therapists and professionals isn't easy
Addiction Support Groups
Support groups involve people who are in recovery from addiction. These group members can provide additional emotional support, since they're going through the same journey as you. You can get support to stay on your feet during moments where you feel weak, and are faced with tough challenges. Addiction support groups are free to attend, and there are meeting venues all around Cheshire.
Find Private, Luxury Treatment Centers in Cheshire
What Is NA?
Narcotics Anonymous is a support group that has meeting locations worldwide. It is made up of men and women who are going through recovery from addiction to various kinds of drugs. The group follows the 12-step programme, which guides members in ways to accept their weaknesses and conquer cravings and urges.
What Is AA?
Alcoholics Anonymous is also a 12-step-based programme, which is dedicated to alcoholics in recovery. Members come together on a weekly basis, across different venues around the world, to share experiences and gain new insight from one another. The group is also free to attend, and meetings are available in Cheshire.
Types Of Counselling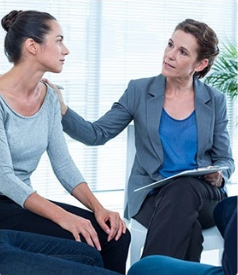 There are different types of counselling adopted by addiction treatment centres, and the one you'll go through will depend on the nature and severity of your addiction. Here are some possible types of counselling that you'll undergo:
One-to-One Counselling:This involves being coached privately by a psychologist, on different ways to overcome your addiction and stay sober. You'll go through these private sessions in order to learn coping skills, address the issues that led to your addiction, and those caused by your substance abuse.
Group Counselling:This kind of therapy involves more than one addict and a licensed psychotherapist conducting the sessions. Its aim is to show addicts how to work with others, forge new relationships, and teach them to share more.
Online Counselling: This kind of counselling happens over the internet. This is where a therapist can provide guidance to an addict from a remote location.
How Can I Get To Cheshire?
By Road
Cheshire is served by a network of motorways, including the M62, M56, M53, and M6, with four service areas and 23 interchanges.
By Rail
There are regular services from Chester to Manchester, Liverpool, and North Wales, with infrequent services running to and from the Midlands and London. Other stations such as Warrington Central and Bank Quay, as well as Crewe and Macclesfield, provide links to Manchester Piccadilly, Liverpool Central, London Euston, Stoke, Birmingham, and Derby.