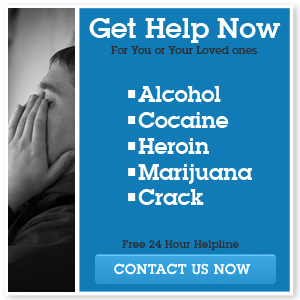 Addiction rehab is often approached as an unchangeable formula by those who don't understand the realities of addiction. At Addiction Helper, we approach things differently. We know there is no such thing as a one-size-fits-all treatment that easily works for every client, because the circumstances surrounding any one addiction can be slightly or vastly different from another. What's more, the underlying issues underpinning addiction vary from one person to the next.
When you understand that every addict is different, it's easier to adopt a mindset that looks for the best ways to help an individual. That's what we strive to do every single day. Our goal is to deal with every addict we come in contact with as a unique individual with unique needs.
Addiction Helper approaches recovery by taking advantage of a wide range of rehab treatment programmes that can be tailored to the specific needs of each client. For example, one person might benefit from NHS alcohol rehab services while another requires a residential rehab treatment for alcoholics. We pride ourselves on meeting those individual needs.
Which Rehab Is Best?
When you contact Addiction Helper, we will recommend a rehab clinic based on your individual circumstances and needs. We make a point of considering a full range of factors, including:
age and sex

individual upbringing

current location

financial circumstances

type of addiction

length of addiction.
We believe that the only way to make sure your needs are fully met is to understand your circumstances. Our goal is to recommend a rehab treatment centre that not only is ideally suited to treating your particular addiction, but also one you will feel comfortable with. After all, if you're not happy with the treatment plan and facility we recommend prior to admission, you may decide not to follow through after booking.
Addiction Helper works with the best private clinics around the UK. We know what each one offers at any given time, so we can use our expertise in this area and can match you with a clinic and addiction recovery programme perfectly suited to you.
Why Is Rehab Necessary?
Although free alcohol rehab and drug addiction recovery programmes are available from the NHS, we believe private clinics are a much better option. In fact, we believe the private clinic offers you the best chances of long-term success. Here are just a few of the reasons why serious consideration should be given to a rehab clinic offering the appropriate treatment for your addiction:
1. Residential Treatment
Treatment through a private clinic offers many advantages, the first being the opportunity for a residential environment. The residential environment allows the addict to completely focus on recovery and treatment without distraction. That's important.
By separating the individual from the outside world and placing him or her in a safe and supportive environment, he or she is free from the external distractions and pressures that might otherwise interrupt recovery. Most individuals voluntarily entering a residential setting will recover.
2. Safe Detox
Many within the medical and addiction recovery communities consider detox an emergency situation. When medicated detox is required, the trained and qualified personnel at a private rehab clinic make sure things are done safely. We would never risk your health by recommending a clinic unqualified to carry out medicated detox.
All of the clinics Addiction Helper works with are Care Quality Commissioned and staffed by appropriate medical personnel with the appropriate equipment necessary to oversee medical detox. This is the safest way to complete the detox process.
3. Multi-Discipline Approach
Successful rehab clinics utilise a multi-discipline approach that combines multiple therapies from individual therapists and medical experts. The key to this approach is proper communication – something that is sorely lacking in NHS alcohol and drug treatment centres. If you have ever visited an NHS centre, you know how frustrating they can be.
At a private rehab clinic, the various teams all work together with the same goals and objectives. They regularly share information with each other so that all are working in the same direction. This intense but efficient multi-discipline approach allows addicts to complete their recovery programmes in a relatively short amount of time. In fact, it's not uncommon for recovering addicts to remark how quickly the time spent in rehab passed.
Why Book Your Rehab Through Addiction Helper?
By now you have probably realised there are plenty of drug and alcohol rehab referral services just like ours. However, we believe we do things differently. We believe there are legitimate reasons for choosing Addiction Helper over the others:
1. We Are Ethically Minded
When you book your rehab clinic through Addiction Helper, you can do so with the peace of mind that comes from knowing that our number one goal is to get you the help you need. It's not too make sure you're admitted to the most expensive clinic or to quickly find the most convenient clinic so we can get you off the phone quickly and move on to the next client.
We do what we do because we have your best interests at heart. We want to make sure you get the best treatment possible at a rate you can afford. Keep in mind that the rehab treatment cost can be expensive for many people, so this might be the only chance you have at residential alcohol or drug rehab. We want to assist you in making the most of that opportunity by offering you help at one of the fine alcohol and drug rehab centres we work with. When we accomplish our goal, repeat treatments will hopefully be unnecessary.
2. We Offer You Options
Addiction Helper is different from other referral services inasmuch as we offer you more than one option for treatment. Again, our number one goal is to make sure the treatment you choose is suitable to your circumstances and needs. It's not to make some quick money and run.
All of the alcohol and drug addiction treatment plans we refer clients to are carried out by qualified and established professionals. Should you try to find a treatment centre on your own, you run the risk of committing yourself to a treatment clinic that is entirely inappropriate for your circumstances. What's more, they may not have the relevant licenses and qualifications to offer legitimate and successful services. Not only is this financially unwise, it can be medically dangerous.
Addiction Helper offers you real options; options that guarantee you quality treatment from qualified professionals. When it comes to drug and alcohol rehab centres, UK residents deserve nothing less.
3. Our Treatment Plans Are Tailored to Clients
As previously mentioned, Addiction Helper knows that not every treatment is appropriate for every addict. The formula approach does not work in every case, so it's pointless to adopt that approach. It is much more fruitful for us to look at each client as an individual case, thereby tailoring treatment options to his or her circumstances.
What makes us different in this area is the fact that we view each individual client as a human being. As such, we understand there are things that will make you uncomfortable; things that will prove helpful to you; things that meet some specific or unique need you have. You are not a number to us. You are a person who deserves the best drug or alcohol treatment we can find.
Addiction Helper will not only advise you of the rehab clinics best suited to your needs, we will also recommend the most appropriate treatment plan. Our recommendations will include a full treatment package during a residential stay, along with aftercare once you leave the facility. We also oversee your treatment from beginning to end. This is the best way for us to make sure you are always getting appropriate treatment from our service providers.
4. We Will Provide the Support Your Family Needs
For some other companies, drug and alcohol rehab cost is the one thing they focus on the most. Addiction Helper believes people are more important. Our years of experience have taught us that the family members and friends of the drug or alcohol addict suffer just as much as the client does. Therefore, we make it a point of going out of our way to support those family members and loved ones throughout.
Part of that support is to get them in touch with counselling and other support services available locally. Many of those services can be accessed free of charge. The second way we help families and friends comes by way of teaching them how they can further support the addict upon completion of the treatment programme. By supporting the entire family unit, we know we stand a much greater chance of helping you achieve long-term success.
What Can You Expect from a Residential Treatment Programme?
Although we custom tailor treatment programmes to the individual client, there are a couple of components that provide the basic framework for drug and alcohol rehab. Those components are detox, counselling, and aftercare. All of the possible treatment options we recommend somehow relate to one of these three components.
1. Detox
If your physical addiction to drugs or alcohol is going to be conquered, you must be separated from the substances you are using in order to allow your body time to cleanse itself. Detox can be done in one of two ways: medicated or cold turkey.
Medicated detox is employed when medical professionals determine cold turkey would be dangerous or otherwise inappropriate. As part of medicated detox, you would be given certain medications designed to ease the symptoms of withdrawal and prevent the shock of the process from causing unintended injuries. In some cases, maintenance medications are prescribed after detox is complete.
The cold turkey method of detox employs a complete separation from drugs or alcohol with no maintenance medications included. This is by far the quickest way to rid your body of the chemicals and compounds you've been putting into it. Cold turkey detox can be completed in about seven days for most people.
2. Counselling
Once the physical dependence on drugs or alcohol has been conquered, you must move on to dealing with the mental and emotional issues. This is where counselling comes into play. Counselling is designed to help you confront those underlying problems that are hidden deep below the surface of your thoughts and emotions.
Counselling can occur in a group setting or one-on-one. Some treatment programmes combine the two. As for the specifics, there are different types of counselling designed to meet specific needs. The direction your counselling takes will be determined by the treatment plan established prior to the beginning of your residential programme.
An important part of counselling is teaching you the life skills necessary to avoid future temptations. Without these life skills, you are more likely to relapse. We don't want that; we assume you don't want it either. That's what makes counselling so important.
3. Aftercare
It would be rather unwise to put you through a residential treatment programme for drugs or alcohol, only to let you flounder on your own once treatment is complete. Addiction Helper will not do that to our clients. Instead, we help arrange aftercare as part of a residential treatment programme.
Aftercare continues supporting the recovering addict through counselling, group support, continued life skills building and, when necessary, maintenance medications. The aftercare process can go for as long as you need it to. Again, our goal is to make sure you achieve 100% success. If it takes six months or more of aftercare, so be it.
We have merely scratched the surface in explaining why Addiction Helper is your best option for finding drug or alcohol recovery treatments. If you would like more information, we urge you to contact us right away. Our addiction treatment counsellors are more than happy to explain the services our clinics provide and why a specific service or clinic has been recommended for your treatment. They will also be happy to answer any questions you might have regarding the benefits of booking your rehab with us.