A Guide to Drug and Alcohol Addiction Treatment In Wiltshire
If you are suffering from addiction and live in Wiltshire, or you have a loved one who is, you will be happy to know that there are several excellent free and private treatment services close by. However, it might be difficult to focus on finding a facility that best suits your needs, especially while struggling with the emotional and psychological strains that come with addiction. Well, you needn't worry anymore, because our confidential advisors can provide you all the guidance, insight, and recommendations you need, to help you get the best addiction treatment service possible in Wiltshire.
We can help you regardless of if you reside in Chippenham, Trowbridge, Warminster, or any other part of Wiltshire. Get in touch with us today to get started on the path to recovery.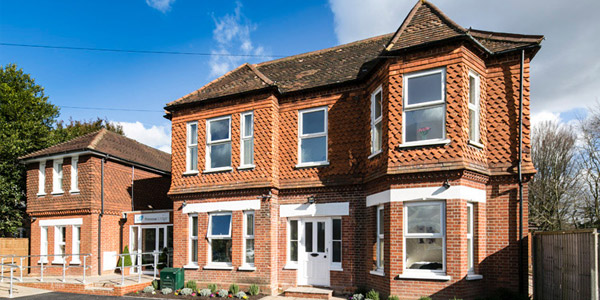 Primrose Lodge
At Primrose Lodge we genuinely care that our patients make a full recovery ...
Private
Holistic Treatment
Onsite gym
Residential
More Info
Finding Treatment near Wiltshire
Find Private, Luxury Treatment Centers in Wiltshire
Find Private, Luxury Treatment Centers in Wiltshire
Wiltshire
Towns & Cities
A
B
C
D
E
F
G
H
I
J
K
L
M
N
O
P
Q
R
S
T
U
V
W
X
Y
Z
Swindon
Salisbury
Wiltshire
Highworth
Melksham
Marlborough
Trowbridge
Chippenham
Corsham
Calne
Devizes
Private Rehab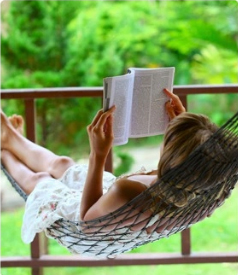 How every individual experiences an addiction to drugs or alcohol varies. This is due to factors such as the physiology of the addict, type of drug being abused, how the drug is being abused, and how long the drug has been abused for. Regardless of the severity or complexity of your addiction, we suggest that you seek professional treatment in a private rehab facility. This is because private rehabs typically provide all the necessary resources and specialists required to help you achieve a safe, successful, and permanent recovery.
Contact us today to discover what your private rehab options in Wiltshire are.
Pros and Cons of Private Rehab
Private rehabs are generally considered the best option for those in Wiltshire who are looking to make an effective and long term recovery from addiction. This is because of the following benefits of seeking addiction treatment in a private rehab:
Access to medically assisted detox that will minimise your withdrawal symptoms and ensure your recovery is quick, safe, and as painless as possible.
Around the clock nursing care that will monitor your health and comfort, ensuring that any changes in either are promptly and properly responded to.
Access to therapy that will target the root causes of your addiction, thus ensuring your recovery is more comprehensive.
Access to personalised treatment that will ensure no aspect of your addiction is left untreated.
Care in a safe and conducive environment, where you will be shielded from the triggers and stressors that typically lead you to abuse drugs.
Guaranteed confidentiality and privacy.
Professional aftercare support to make sure you are given all the help you need to avoid relapse after being discharged.
On the downside, treatment in a private rehab facility may be more than some individuals can afford. Also, a lot of private rehabs do not accept health insurance.
What Does Rehab Cost
What you will pay for private rehab will likely differ from what another individual will pay. This is because the actual cost of private rehab for each individual is usually determined by the unique circumstances and condition of that individual. For instance, a person with a more severe and complicated addiction will likely pay more for rehab than someone with a less complicated condition.
Generally, rehab costs around £1,500 – £3,000 per week in Wiltshire. But, to know the precise figures of how much it will cost you, you can contact us for all the information you need. We can give you specific prices of the rehab of your choice, so you can make an informed decision concerning what rehab is most ideal for you.
NHS Addiction Treatment Options near Wiltshire
Due to the cost of private rehab, this option may not be viable for everyone in Wiltshire who is in need of addiction treatment. For these individuals, there is always the alternative of receiving addiction treatment through the NHS. This option is accessible to all within the Wiltshire area, including those in Salisbury and Melksham, and is completely free of charge.
Pros and Cons of NHS Treatment
NHS addiction treatment options in Wiltshire have their upsides and downsides. It's for you to determine if the pros outweigh the cons. Some of these pros and cons include:
Pros
NHS services are free at the point of use
The confidentiality of your information and medical records is provided for by the law
You can access the services you need within your local community and close to home
Cons
The admission process can be tedious and slow, due to the waiting list
You may not be referred to a residential rehab
Different clinics/centres may need to be attended, for different aspects of your treatment
Outpatient care can expose you to stressors and triggers that may hinder your recovery
You might not have access to your preferred therapist
Building an outpatient support network can be difficult due to the arrangement
Addiction Support Groups
Addiction support groups aid the addiction recovery process immensely. For instance, a support group will provide you with opportunities to share your personal experiences without worrying about being judged, as well as receive emotional guidance and support when needed. You will also be able to learn from others in the support group, who are going through exactly what you are.
Other benefits of being in a support group during recovery include:
Being around, and working with, others trying to achieve long-lasting sobriety
Help for addicts with co-occurring mental conditions like depression
Learning skills to conquer cravings
Access to emotional, and other forms of, support during trying times
Having people to hold you accountable
A variety of support groups are active in Great Swindon, Calnes, and other parts of Wiltshire. Examples of these groups include SMART recovery, Narcotics Anonymous, and Alcoholics Anonymous. We can assist you in finding a constructive and encouraging group close by, which will significantly increase your chances of achieving lasting sobriety.
Find Private, Luxury Treatment Centers in Wiltshire
What is NA?
NA (Narcotics Anonymous) is a recognised non-profit fellowship, which helps people suffering from drug abuse and addiction. Attending NA meetings after rehab can greatly help you with staying sober long-term, by providing you with someone to talk to and lean on during your time of need. Most NA groups in Wiltshire utilise 12 step programmes.
What is AA?
Alcoholics Anonymous is an international group of individuals working together to overcome their drinking problems. The group is apolitical, multiracial, self-supporting, and free to attend. AA meetings are held throughout the week in many locations across Wiltshire, and are particularly suitable for people who have completed a rehab programme, and require continued support from an understanding peer group.
Types of Counselling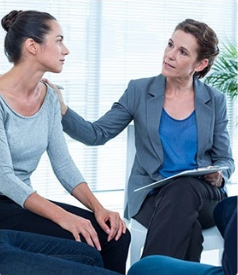 There are a variety of addiction counselling options that can be used to your benefit all across Wiltshire. Some include:
Group Counselling: This helps patient learn how to interact with fellow addicts in recovery, and gain confidence to communicate openly and coherently. It also allows you to benefit from engaging in a strong support group.
One-to-One: This lets you and your counsellor talk openly in private, and concentrate fully on your condition. This provides a comfortable and relaxing environment to address the issues surrounding your addiction.
Online: This enables you to use the internet to access regular in-person counselling sessions from anywhere in the world.
How Can I Get To and From Wiltshire?
By Train
There are fourteen active train stations in Wiltshire. They include Bedwyn, Avoncliff, Bradford on Avon, Chippenham, Dean, Melksham, Pewsey, Swindon, Salisbury, Trowbridge, Westbury, and so on.
By Car
Use the following link https://www.theaa.com/route-planner/index.jsp to fully plan your journey by car.