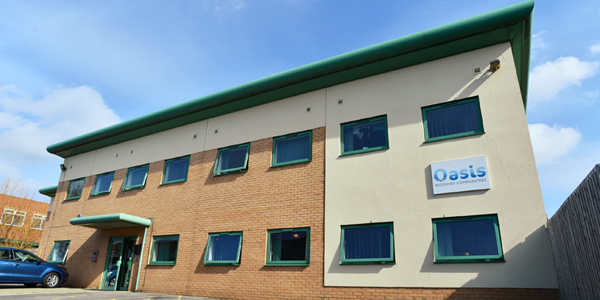 Oasis Bradford
21a Bolling Road, Bradford. BD4 7BG
Key Points
Private
24/7 Nursing
24/7 nursing
Residential
Built in 2009, Oasis Bradford was originally commissioned by the Department of Health as the only detox clinic of its kind in West Yorkshire. The 19 bedded detox unit is equipped to accommodate people with limited mobility and wheelchair users; we can also accommodate some self-care and can make provision for some additional personal care needs. We also specialise in complex detoxes and high risk detoxes. Oasis Bradford provides a safe, supportive in patient environment, where clients can complete a medically managed physical withdrawal from drugs and/or alcohol. 24/7 specialist nursing care is provided and all patients are reviewed several times a day by nursing staff when medication is dispensed.
Bethany
I have loved my time at oasis the staff are very accommodating and understanding. I have found the groups interesting and the peer support really helps you through the process and support each other.
Sarah
The staff at oasis Bradford are fantastic I cant thank them enough I am very grateful for all their help and support.THANK YOU
Chris Martin
Fantastic staff and a good range of activities.