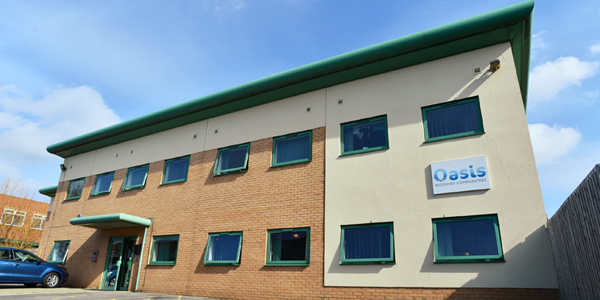 21a Bolling Road, Bradford. BD4 7BG
Key Points
Private
24/7 Nursing
24/7 nursing
Residential
Built in 2009, Oasis Bradford was originally commissioned by the Department of Health as the only detox clinic of its kind in West Yorkshire. The 19 bedded detox unit is equipped to accommodate people with limited mobility and wheelchair users; we can also accommodate some self-care and can make provision for some additional personal care needs. We also specialise in complex detoxes and high risk detoxes. Oasis Bradford provides a safe, supportive in patient environment, where clients can complete a medically managed physical withdrawal from drugs and/or alcohol. 24/7 specialist nursing care is provided and all patients are reviewed several times a day by nursing staff when medication is dispensed.
Daniel
Oasis Bradford met all my needs,supported me through my treatment safely and in good style.
Rav
I was on death's door before I came. My mum had found me previously and thought I was dead and she got me to treatment as my brother has died from an overdose in 2004. I stayed clean then for 2 years but relapsed and I thought I could handle it. 2 months later I was using everyday and stealing from people/family, manipulating them and then I started selling. But I got caught and facing prison but I got suspended sentence and since 2018 my family have been trying to get me to rehab. It's 2019 now and I have pushed myself and now I am clean in Oasis Bradford.
Matty
I feel very good, the treatment has been very helpful I have learnt a lot about myself. The staff are very helpful and supportive.