A Guide to Drug and Alcohol Addiction Treatment in Tyne And Wear
There are outstanding treatment services in Tyne and Wear that can help you or your loved one beat your addiction issues and see you lead a clean and productive life. If you live within the county, you're entitled to both NHS and public treatment services. There are also world-class private rehab centres that offer highly effective treatment regimens that can see you break free from addiction. The only thing that stands between you and an addiction-free life is choosing an ideal treatment programme for your unique needs; we can help you achieve this without any fuss. Our advisers can provide objective guidance by evaluating your situation and pointing you in the right direction. You don't have to stay confined to a life of struggle as a result of addiction; so, get in touch with us now to begin your journey to recovery.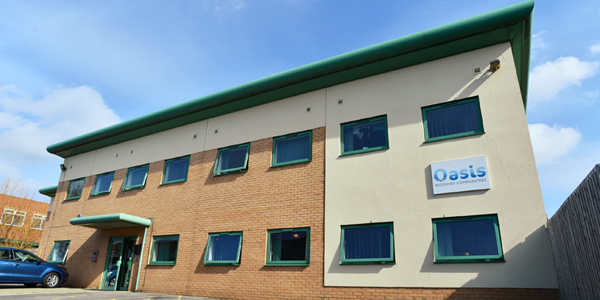 Oasis Bradford
Built in 2009, Oasis Bradford was originally commissioned by the Department...
Private
24/7 Nursing
24/7 nursing
Residential
More Info
Find Private, Luxury Treatment Centers in Tyne And Wear
Tyne And Wear
Towns & Cities
A
B
C
D
E
F
G
H
I
J
K
L
M
N
O
P
Q
R
S
T
U
V
W
X
Y
Z
Newcastle
South Shields
Tyne & Wear
North Shields
Houghton-Le-Spring
Washington
Sunderland
Private Rehab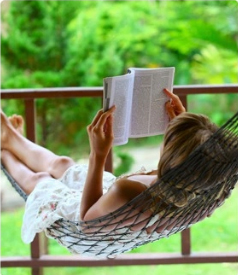 Private rehab centres are known to offer the highest chances of recovery. This is because their programmes are completely tailored to the circumstances of each individual patient. Typically, there are spacious en-suite bedrooms provided, as well as an onsite gym, separate study areas, and dry cleaning and meal catering services.
By attending this type of treatment centre, you can access a programme that is devised with the specific conditions of your addiction in mind. We can refer you to a CQC registered facility in the area which has a sterling reputation in treating addiction. Call us today and we'll help set things up.
Treatment involves a detoxification programme handled by a team of healthcare professionals. This ensures your withdrawal symptoms are managed and made more bearable, as well as seeing to it that your body expels all the toxic residues of alcohol or drugs in your system.
Once detox is complete, you'll undergo a rehab regimen that addresses any psychological issues. You'll attend regular individual and group sessions, where you'll partake in behavioural therapies such as CBT and DBT, as well as other activities like 12-step sessions, lectures, seminars and workshops.
Pros and Cons of Private Rehab
Private rehabs are the most in-demand treatment centres for substance abuse treatment, because they offer the most advanced level of care.
Pros:
An aftercare service that isn't included in your treatment fee, which will ensure you perfect your mastery of relapse prevention skills.
A free sober transport service to and from our facility, before and after treatment.
Swift intake process that will see the commencement of treatment within 24-48 hours.
Onsite detox programme, where you'll receive round-the-clock monitoring.
Confidential and private rehab policy that will guard your information from the public.
Additional therapeutic activities such as a fitness programme, music and art therapy, and seminars that will boost your chances of a successful recovery.
Cons:
Cost of treatment can be particularly expensive.
Insurance cover sometimes not accepted as way of payment.
What does Rehab Cost in Tyne and Wear?
Private rehab costs stem from the fact that they are independently run and provide an advanced level of individualised care. However, treatment fees are determined by factors such as the type of combination therapies received, duration of the entire rehab programme, as well as the type of facility where treatment is undertaken. Other components – including specialised treatment and executive luxury rehab programmes – also affect the price of rehabilitation.
Generally, treatment costs are said to fall within the range of £1500 and £3500 per week, but can fluctuate when some of the factors mentioned above come into play. If you need specific prices for treatment programmes in Tyne and Wear, we'll be happy to provide you with a detailed cost breakdown in addition to all the information you need to access high quality treatment.
NHS addiction treatment
There are NHS treatment programmes – as well alcohol and drugs addiction support services – delivered by charities and local bodies across Tyne and Wear. These services are provided free of charge for residents of the county who are in need of help for substance abuse. They are ideal for addicts who are unable to access private inpatient programmes as a result of financial constraints.
What's more, funding could be provided for you to undergo a residential rehab programme, but this is extremely rare. Get in touch with your local GP to find out more about these programmes and for a referral if necessary.
Pros and cons of NHS Treatment
Pros of NHS and public programmes include:
Free treatment.
You can get additional support from family and friends, as you'll be accessing treatment on an outpatient basis.
Treatment is confidential.
Cons of NHS and public programmes include:
You might not get to attend a residential rehab programme.
If you are referred, your treatment may take weeks or even months to commence.
Outpatient programmes can be tough if you live in an area that is filled with relapse triggers.
You might undergo treatment in multiple centres during an NHS programme.
You will not receive 24/7 monitoring.
Meetings with therapists may not be regular and consistent.
Outpatient rehab programmes are often ineffective for chronic cases of addiction.
Addiction Support Groups
Addiction support groups are essential for recovery and provide a way for individuals to connect with others in similar situations. No matter the type or size of the group, people can easily connect with other individuals in recovery, who are facing the same challenges. They can provide additional support and equip you with new techniques to stave off relapse.
Find Private, Luxury Treatment Centers in Tyne And Wear
What is NA?
Narcotics Anonymous (NA) is a helpful support group, open to addicts who have abused any kind of drugs. There are meetings across Tyne and Wear that are free to attend and offer an abstinent environment that can contribute to long-term recovery and a healthier lifestyle.
What is AA?
Alcoholics Anonymous (AA) is a non-profit group for people struggling with alcohol addiction. Meetings are free to attend and an important requirement is a strong desire to quit drinking. Regular meetings are held in and around Tyne and Wear.
Types of Counselling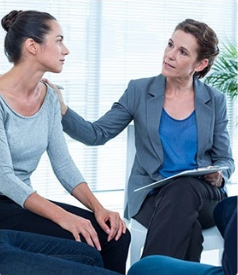 There are various types of therapies, devised to tackle different addictions. You might not undertake every single one of them, as your situation will be evaluated before a therapy combination is drawn up. The following are different types of counselling that you could experience during rehab:
Individual counselling
Provided in a comfortable and relaxing environment, both counsellor and patient can carefully address the issues surrounding addiction and create practical techniques to aid recovery.
Group counselling
This therapy session is designed for a group of addicts and led by a professional therapist to help attendees build up their communication confidence and social skills.
Online counselling
If you need therapeutic assistance but have a busy schedule, online counselling can offer a way to get the help you need, without affecting your other obligations.
How can I get to and from Tyne and Wear?
By Train
There are trains that run from the Newcastle Station to Liverpool Lime Street, Birmingham New Street, Glasgow Central, and London King's Cross, amongst other locations. There are also rail connections from different towns and cities in the UK to Sunderland.
By Road
The A19 goes to Doncaster and York, passing through Middlesbrough and Sunderland; the A167 travels to Chester-Le-Street, Durham and Gateshead; the A69 provides connection to Carlisle heading westward; and the A1(M) goes north to Edinburgh and south to London.