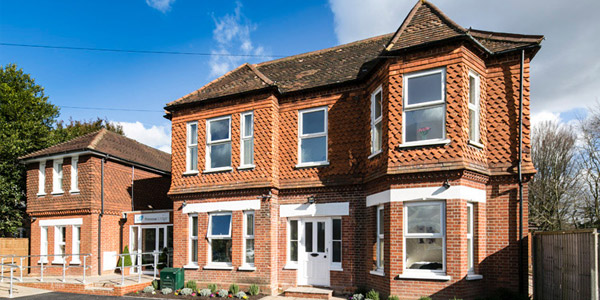 Primrose Lodge
Perry Hill, Worplesden, Guildford, Surrey. GU3 3RY.
Key Points
Private
Holistic Treatment
Onsite gym
Residential
At Primrose Lodge we genuinely care that our patients make a full recovery from their illness. As a premier treatment facility, there has been no expense spared in making our clinic comfortable, attractive and homely with fantastic facilities for our patients to enjoy. We take pride in our clinical excellence and the fact that we are able to offer an exceptionally high standard of treatment and accommodation at an affordable price.
Anonymous
I am extremely grateful to all the staff at Primrose Lodge for all the help and support they have provided me on my road to recovery. I feel full of confidence and self esteem and and can not recommend Primrose Lodge enough. The staff are all amazing and the programme really works if you work it.
Len
I believe that my stay and treatment at Primrose Lodge has given me an excellent launching pad for attacking and sustaining my alcohol addiction. I would thoroughly recommended this rehabilitation centre to anyone suffering from serious addiction. The staff and my fellow residents were all very welcoming and greatly assisted me in facilitating my recovery.
OB
Wonderful staff and a fantastic centre for recovery. Thoroughly recommended!