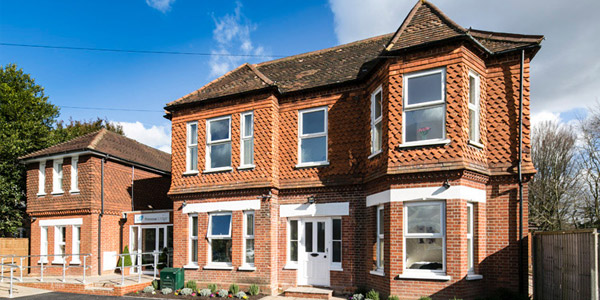 Perry Hill, Worplesden, Guildford, Surrey. GU3 3RY.
Key Points
Private
Holistic Treatment
Onsite gym
Residential
At Primrose Lodge we genuinely care that our patients make a full recovery from their illness. As a premier treatment facility, there has been no expense spared in making our clinic comfortable, attractive and homely with fantastic facilities for our patients to enjoy. We take pride in our clinical excellence and the fact that we are able to offer an exceptionally high standard of treatment and accommodation at an affordable price.
Colin Bickerstaff
I am leaving Primrose Lodge clean strong and SOBER. I am extremely happy with all aspects of my treatment and it is with the help of all of the therapists support staff Jack (top chef) Cher and Codey. My thanks to them all. I wish them all well.
Alessandro
After many attempts to control my issues I've finally found the answer here at Primrose Lodge, fingers crossed. The group sessions are good and the one to one sessions with Kanny really useful. Hats off to all the staff especially Barrie and the chef Jack (always whipping something tasty up)
Amanda Gonzalez
I am fully aware that I will stay in recovery for life but Primrose Lodge and all the staff have given me all the tools, care and focus that I need to stay focused on a new life for not only myself but also those that love me