A Guide to Drug and Alcohol Addiction Treatment in Suffolk
The best time to seek help for addiction is now. You can overcome your addiction to drugs or alcohol with the right help. If you've been finding it hard to curtail your substance misuse, treatment options are available to help you through the worst of this turbulent period. Withdrawal symptoms can make recovery seem particularly daunting, but these can be appropriately managed with the right professional assistance to overcome your addiction.
Rehab centres in Suffolk provide treatment services that can see you safely break free from the bonds of addiction. We can match you with a programme that suits your specific needs and ensure a long-lasting recovery. You can get in touch with us over the phone or request a call-back to begin your treatment process.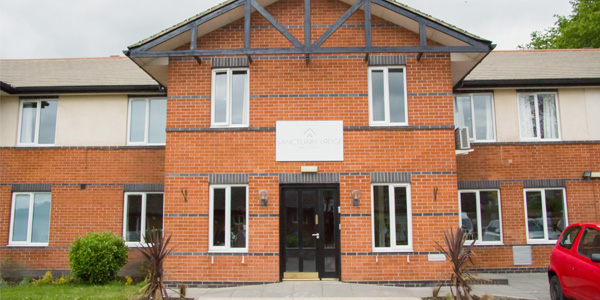 Sanctuary Lodge
Sanctuary Lodge is a state of the art detox and rehabilitation facility, se...
Private
Holistic Treatment
Onsite gym
Residential
More Info
Finding Treatment near Suffolk
Find Private, Luxury Treatment Centers in Suffolk
Find Private, Luxury Treatment Centers in Suffolk
Suffolk
Towns & Cities
A
B
C
D
E
F
G
H
I
J
K
L
M
N
O
P
Q
R
S
T
U
V
W
X
Y
Z
Lowestoft
Ipswich
Newmarket
Bury St. Edmunds
Suffolk
Bury St Edmunds
Sudbury
Stowmarket
Private Rehab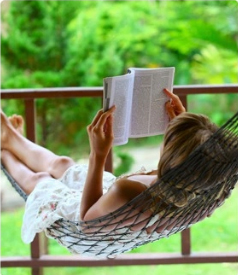 Private rehab centres offer the best residential treatment for addiction and you can find one nearby in Suffolk. We can help you access superb state-of-the-art rehab clinics that boast impressive success rates and track records when it comes to batting addiction. These facilities provide comprehensive, tailored programmes from the start of treatment right through to the end.
Services include a medical detox programme that will provide round-the clock monitoring to ensure you're safe and comfortable during withdrawal, allowing you to properly expel all remnants of drugs or/and alcohol from your bloodstream.
The next stage involves holistic combination therapies that help deduce and deal with any psychological triggers damage caused by your substance dependence. Through group and individual counselling sessions, you'll also be taught behavioural changes that will help you 'stay clean' in the long run, as you strive to maintain abstinence.
Pros and Cons of Private Rehab
Pros
Free sober transfer service to and from the rehab centre
Speedy admissions process
Strict confidentiality
Easy access to your doctors and psychologists
Conducive treatment environment with boutique style features
Free year-long aftercare programme to provide long-term support
Cons
Private rehab centres are expensive due to their high standard of care

Some insurance plans don't provide coverage for inpatient care
Seclusion from loved ones over a number of weeks
What does Rehab in Suffolk Cost?
Treatment fees for private rehab centres range from £1500 to £3500 per week. However, this isn't fixed across all private facilities, as various factors influence cost. These include the duration of treatment and type of rehab programme, amongst others. We can provide additional guidance regarding rehab costs in Suffolk when you call us today.
NHS Addiction Treatment
The NHS – in partnership with local bodies and charity organisations – carry out drug and alcohol services for Suffolk residents involved with substance misuse and those suffering as a result of a loved one's addiction. You can be referred to any of these services via your local GP, friends or family, or you even can refer yourself in many cases.
Pros and cons of NHS Treatment
The main benefits that NHS treatment and other public sponsored services offer are free treatment, availability of local services within your community, and the protection of your private information. However, you'll likely have to endure certain shortcomings, such as:
Treatment programmes can be slow
There's a possibility you'll not be referred to a residential rehab programme
On the rare occasion you don't get a referral, the admissions process can take a long time to complete
NHS programmes are limited to outpatient treatment, meaning that you won't get 24/7 expert supervision
If your immediate environment isn't drug and alcohol-free, you'll almost certainly face more difficulties during treatment
Access to your counsellor could be limited
You may be required to switch centres for different treatments
Addiction Support Groups
Addiction support groups are recovery pillars that can help you remain dedicated to abstinence in the long term. These meetings are ideal for the post-rehab period and during outpatient treatment programmes. You'll be able to access help with other recovering addicts and will also receive support whenever you're on the brink of relapsing.
Also, through experiences shared by addicts during meeting sessions, your motivation to stay abstinent and healthy will be sustained. A sponsor (who has been in recovery longer then you have) may be assigned to you in order to provide guidance from experience.
There are support groups throughout Suffolk that hold regular meetings on different days of the week. These meetings are free to attend and require only a willingness to recover on your part.
Find Private, Luxury Treatment Centers in Suffolk
What is NA?
NA (Narcotics Anonymous) is an international support group, dedicated to people who have abused drugs and are ready to stay abstinent for the rest of their lives. The group is guided by the 12-step model, which teaches addicts more about their addiction and expands their understanding on how to remain 'clean'. NA meetings are free to attend and held at various locations throughout Suffolk.
What is AA?
AA (Alcoholics Anonymous) is a global mutual aid organisation that hosts meetings across the world. It is dedicated to recovering alcoholics and people willing to put a permanent end to their drinking problems. There are free meetings available in Suffolk that you can attend on different weekdays.
Types of Counselling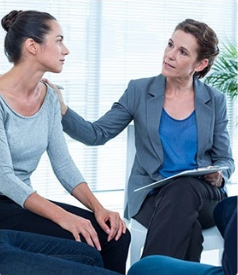 Counselling will provide treatment for the psychological issues that may be present as a result of the impact of substance misuse. Different behavioural therapies such as CBT and DBT will be undertaken in different settings to re-tune your thinking and lifestyle away from addiction. Some types of counselling that you'll undergo include:
Group Counselling
This is where you'll receive lectures from licensed therapists and also undergo therapeutic lessons, along with other addicts in the rehab centre. This type of counselling helps to increase your social confidence and gives you a platform to meet others.
One-to-one counselling
One to one counselling involves individual sessions between you and a psychotherapist, whereby you'll receive psychological treatment based on your personal feelings and situations. Your therapist will devise strategies that you can employ to fend off subsequent cravings and relapse triggers.
Family Therapy
This type of therapy works closely with every member of the family in order to get to the root of problems caused by the addict's behaviour. It seeks to eliminate any issues that could trigger a future relapse after the addict has completed treatment.
How can I get to and from Suffolk?
By road
Suffolk boasts a comprehensive road network that links it to other towns and counties in the UK, as well as within the county. These roads include the A12 that links Southwood with Aldeburgh, from the M25 going along the east coast; and the A14 that runs from the M6/M11 junction, connecting Cambridge to Bury St Edmunds, Stowmarket, Ipswich, and Newmarket.
By Train
One of the main rail operators in Suffolk is One Railway, which provides train services to different counties in the UK and to regions within the county. Trains from London connect to Newmarket, Ipswich and Felixstowe.