A Guide to Drug and Alcohol Addiction Treatment in South Yorkshire
Just like all across the UK, drug and alcohol addiction remains a major concern amongst the local population in the South Yorkshire area. Are you affected by this disease in any way? You can find the help you need right now, to make a complete and lasting recovery.
All around South Yorkshire, there are many private rehabs and NHS addiction treatment options that are properly equipped to handle your alcohol and drug addiction problems, regardless of the stage of addiction you are at. When you take advantage of these services, your addiction will be properly evaluated from all angles. The evaluation will help some of the best rehabs to chart a course of treatment, specifically designed for you alone. These treatment methods are more likely to work and help you to avoid a relapse.
Do you need help finding the right drug and alcohol addiction treatment centre in South Yorkshire for you? We are always available to offer counselling, and point you in the right direction.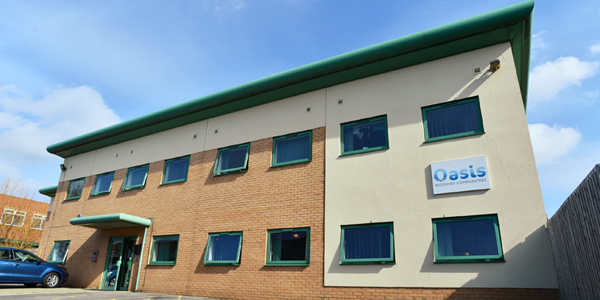 Oasis Bradford
Built in 2009, Oasis Bradford was originally commissioned by the Department...
Private
24/7 Nursing
24/7 nursing
Residential
More Info
Finding Treatment near South Yorkshire
Find Private, Luxury Treatment Centers in South Yorkshire
Find Private, Luxury Treatment Centers in South Yorkshire
South Yorkshire
Towns & Cities
A
B
C
D
E
F
G
H
I
J
K
L
M
N
O
P
Q
R
S
T
U
V
W
X
Y
Z
Barnsley
Doncaster
Sheffield
South Yorkshire
Stainforth
Bentley
Mexborough
Private Rehab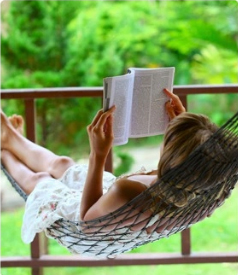 Private rehabilitation centres are often erroneously regarded as a luxury, but this is not the case. The unique aspects surrounding individual cases of addiction mean that it will take proper monitoring and constant evaluation to achieve results, in many cases. Only private rehabs are properly equipped to ensure that every patient gets the level of care they need, regardless of how long they need to be in rehab.
The treatment provided in many private rehabs is, in most cases, the only way to ensure proper treatment, especially in moderate to strong cases of addiction. There are several excellent private rehab options available to you if you are in the South Yorkshire area.
Pros and Cons of Private Rehab
Pros
In private rehab, you don't have to wait for a spot to become available to get the help you need. You can begin your addiction treatment within only a couple of days of reaching out.
The best private rehabs ensure bespoke treatment for all patients. This is done via a painstaking approach to consultations. With a personalised treatment plan, the chances of time wasting on blanket treatment options are greatly reduced.
One of the dangers of addiction treatment is the withdrawal and detox phase. There is the danger of being overwhelmed by the symptoms you might experience. In a private rehab, however, the danger is greatly reduced, because professionals will be available round the clock to ensure you are getting the help you need. Medications will also be professionally administered to counter symptoms at every stage.
Private rehabs also offer a wide range of therapy options. Behavioural therapies and counselling can be combined on a collective or personal basis, to ensure you kick the addiction and pick up life skills that will ensure you remain sober for the rest of your life.
The low staff-to-patient ratio in many rehabs guarantees comfort during your stay.
The environment will be conducive and, most importantly, private. This will allow you to focus on treatment outside of the public eye.
What Does Rehab Cost in South Yorkshire?
When you are considering the cost of drug and alcohol rehab in South Yorkshire, you will find varying figures. The reason for this is that the cost of rehab depends on many factors. Some of these include the degree of the addiction, the level of treatment required, the location of the rehab, the facilities provided, and more. However, you should expect to spend between £1,000-£1,500 a week, and £5,000-£7,000 a month, for rehab in South Yorkshire. Would you like a more specific budget? Get in touch with us right away and we will be glad to help.
NHS Addiction Treatment Options near Bedfordshire
Whether you are in Doncaster, Barnsley, Sheffield, or Rotherham, you can find NHS drug and alcohol addiction treatment options all around South Yorkshire. This means you shouldn't give up hope on getting treatment if you cannot afford private rehab. NHS treatment options are also for you if the intricacies surrounding your everyday life (family life, work) mean you can't afford to go into rehab for very long.
Pros and Cons of NHS Treatment
Pros
The major advantage of NHS treatment is the fact that it is mostly government-funded. Some charities also partner with the government to provide treatment. This means you don't have to pay any fees to get the help you need. The funding is limited, but anyone with a mild to moderate case of addiction, that can be treated on an outpatient basis, will benefit from this option.
Cons
The major disadvantage of free treatment is the fact that it is not available to everyone. The NHS waiting list can be long, and the charities working with the government to provide free treatment tend to only target a certain demographic. Many of them focus on one or more of the following: men, women, teenagers, the homeless, and the elderly. There is, therefore, every chance that you won't make the cut.
Additionally, the limited funding available means that these facilities cannot provide bespoke treatment. Even when a more general approach to treatment can work, they might not be able to keep you in the rehab programme for as long as you need to make a full recovery.
Addiction Support Groups
All around South Yorkshire, you will find groups of recovering addicts who have come together to help each other in the journey towards sobriety by sharing experiences. These support groups are pivotal in the fight against relapse. This is why it is recommended that you remain a part of the group long after leaving rehab.
Find Private, Luxury Treatment Centers in South Yorkshire
What is NA?
Narcotic Anonymous is a group that brings together everyone who wants to quit their drug addiction. They follow the 12-step method, and put emphasis on drawing on the experiences of the members as a source of hope and strength to other members.
What is AA?
Alcoholic Anonymous is the largest 12-step group in the world. They are focused on helping people quit their alcohol addiction through regular meetings. There are dozens of AA meeting venues across South Yorkshire.
Types of Counselling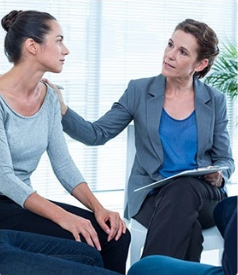 Face-to-Face Counselling: In addiction treatment, this refers to an arrangement in which a patient sees a professional who will look into their case of addiction, and provide advice on the best way to sobriety. The meetings are held in the same room, usually in designated offices in a rehab facility. This type of counselling is also used in therapies such as behavioural therapy, family therapy, and group counselling.
Online Counselling: With online counselling, the patient communicates with a professional through a variety of online channels. Some popular channels include chat applications, email, text and video calling. Online counselling is usually preferred by people that want to remain anonymous during a counselling session.
How Can I Get To and From South Yorkshire?
South Yorkshire is 166 miles away from London, about a 3-hour drive. The drive via the M1 will go through Luton, Leicester, Loughborough, Northampton, and Chesterfield. If you don't want to drive, you can get on the National Express bus route. However, this can take double the driving time.
You can get trains from London's St. Pancras International Station for a 2-hour trip, which will end at the Rotherham Forge Island Station. Tickets are priced at around £13.