A Guide To Alcohol And Drug Rehab Treatment In North Yorkshire
If you're in North Yorkshire, and can't stop your alcohol and/or drug abuse, don't be feel alone as there are excellent recovery options in the county, which can help you break free from addiction. Finding the right treatment plan is a huge factor in increasing your chances of properly dealing with your addictive behaviours, and maintaining a healthy and productive life. You should understand that, without getting treatment, you stand the risk of going through serious health complications that may eventually lead to fatal consequences, and also cause hugely damaging issues across different aspects of your life. Going through the hassle of navigating the numerous treatment options in North Yorkshire can be overwhelming, especially when you have the issues of your substance abuse to deal with. But you don't need to worry about this, as we can provide you with the information required to make an informed decision – Call us today and speak to one of our trained addiction counsellors.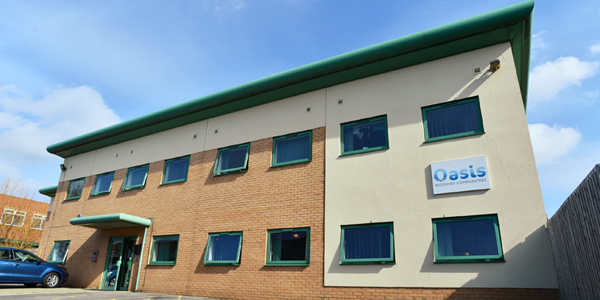 Oasis Bradford
Built in 2009, Oasis Bradford was originally commissioned by the Department...
Private
24/7 Nursing
24/7 nursing
Residential
More Info
Finding Treatment near North Yorkshire
Rehabs
23 Ripon Road, Harrogate, North Yorkshire, HG1 2JL

Private
Eating Disorder
Inpatient
Drug & Alcohol
Find Private, Luxury Treatment Centers in North Yorkshire
Find Private, Luxury Treatment Centers in North Yorkshire
North Yorkshire
Towns & Cities
A
B
C
D
E
F
G
H
I
J
K
L
M
N
O
P
Q
R
S
T
U
V
W
X
Y
Z
Private Rehab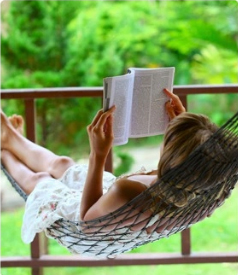 Private rehabilitation facilities are independent treatment centres designed to provide a conducive environment for recovery, as well as effective, individualised treatment plans for people who want to kick their addiction. These rehabs mostly run intensive inpatient programmes that are streamlined to the needs of each individual patient. You'll get 24/7 care from start to finish.
The major benefit of rehab is the intensity of treatment, which is comprehensive and tailored to fit each patient. Treatment includes a thorough assessment to determine your specific treatment needs; detoxification to remove all harmful toxins from your system; psychotherapy to treat all psychological problems, and aftercare to help you maintain abstinence after rehab.
If your case of addiction is severe, and you're afflicted with painful and discomforting withdrawal symptoms whenever you attempt to quit, it's advised that you go through a private treatment facility for a personalised detox programme and holistic rehab, because these facilities are your best chance of getting a full recovery.
Pros And Cons Of Private Rehab
Pros
quick intake process that enables treatment begins
personalised treatment programme
good staff to client ratio making therapy extremly potent
guaranteed privacy and confidentiality
free sober transport to and from your home
you'll be treated by the same set of professionals throughout your stay in rehab
undercover the root causes of your addiction
1 year free aftrcare to support against relapse
Cons
Private rehab treatment programmes are more expensive than public alternatives
What Does Rehab Cost In North Yorkshire?
Private rehab fees are set in accordance with a number of factors surrounding treatment and the addict's personal requirements. Overall estimates put the cost within the range of £1,200-£2,500 per week, but the duration of treatment, the type and location of the rehabilitation centre, and the therapies utilised can influence this price to go higher or lower.
NHS Addiction Treatment
You can get treatment without spending a penny if you go through an NHS treatment service. While this option does not offer the level of care that goes on in private rehabs, it can be valuable if you don't have the funds for a private treatment centre. We can inform you of the available services in the county, but your best option will be going through your local GP, as they are in the position to get you a referral.
The Pros And Cons Of NHS Treatment
When it comes to NHS addiction treatment, there are some pros and cons to consider before deciding if it's the best option for you.
PROs
Free treatment
Close proximity to your home
Confidential
CONs
Mostly limited to outpatient care
May not adequately tackle your addiction if your substance misuse is severe
You may not be referred to an inpatient facility
Could involve different treatment centres during rehab
Limited meetings with counsellors
Getting treatment with relapse triggers still present could be difficult
Addiction Support Groups
Support groups are recovery-facilitating societies that are made up of addicts that have abused drugs and alcohol in the past and have made the decision to quit. These groups can help you stay on track without falling back to addiction if you have completed a rehab programme. Their weekly meetings are free to attend and are spread across different locations in and near North Yorkshire.
Find Private, Luxury Treatment Centers in North Yorkshire
What Is NA?
Narcotics Anonymous is an addiction recovery group that aids drug addicts who are in recovery to maintain their sober state long term. The group follows the 12-step programme and is also available in North Yorkshire.
What Is AA?
AA is another support group dedicated to recovering alcoholics. Like NA, AA also helps members stay committed to sobriety using the 12-step programme.
Types Of Counselling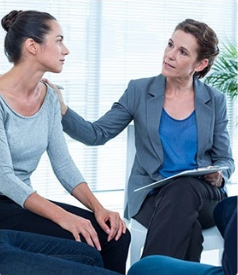 One-to-One This is the most commonly known type of therapy. It involves a counselling session between therapist and patient in the same room. It may be held in an office, coffee shop, garden or any place where the patient feels most comfortable. Face-to-face therapy includes techniques such as motivational interviewing, simple yet effective QnA or unloading where the client releases whats been on there mind causing anxiety, fear, sadness etc… before the therapist interprets this and helps the client to uncover the root issue.
Online This includes all counselling services provided through the internet. It includes sessions via emails, Skype, and support group chat rooms such as SMART Recovery online support groups. It is easy, convenient, and promotes anonymity.
Group Involves a number of people struggling with similar issues coming together to discuss these issues openly, and in the presence of a certified counsellor. Through this process, each participant gains a deeper insight into their addiction, while providing support to others in the group at the same time.
How Can I Get to and from North Yorkshire?
North Yorkshire is the largest English county and as such there are many more roads connecting the rest of the UK to it in comparison to others. In addition, there are two main airports which allow an easy access to the county – Leeds/Bradford International Airport (LBA) and Manchester Airport (MAN). The largest and most urbanised cities in the county are York, Middlesbrough, and Ripon, but if you're looking for a rehab facility outside of the big cities, you can consider others such as Pickering, Richmond, and Selby.
By Road
The main trunk routes that provide connections within North Yorkshire are the A64, A174, A64, and A168/A19. The short A66(M) close to Darlington, and the M62 which passes briefly near Eggborough are a part of the motorways that go through the county. The main motorway that goes north to south through North Yorkshire is the A1.
If you're planning to arrive by coach, servicing this area are a number of lines, including the National Express and the Moorsbus, operating alongside Yorkshire local bus lines.
By Rail
Grand Central, Virgin Trains East, and TransPennine Express are operators of the East Coast Main Line's passenger services, which cuts through North Yorkshire with stops at Thirsk, Northallerton, and York. Large stations in the region are found in the two cities (York and Ripon), as well as in Middlesbrough, Whitby, Clapham and more.