A Guide to Drug and Alcohol Addiction Treatment in the Isle Of Wight
You can overcome your addiction to drugs and alcohol with the appropriate assistance. If you've been finding it difficult to put an end to your substance misuse, treatment options are available to help you through the worst of this turbulent phase. Withdrawal symptoms can make recovery seem almost impossible, but these can be managed appropriately with the right professional help to overcome your addiction. If you reside on the Isle of Wight and have issues with addiction, there are public services nearby, as well as first-rate private rehab centres that can see you achieve a lasting recovery. It's vital that you undergo a treatment method that specifically tackles your individual issues. If you have a loved one going through the ordeal of substance misuse, you can also refer them to these services for help. Choosing an ideal treatment that properly tackles your condition can be overwhelming, as you sift through the numerous different treatment options. However, you can negotiate this and make the right choice with helpful guidance from an expert. Our counsellors can evaluate your situation and point you in the right direction, wherever you're located on the Isle of Wight.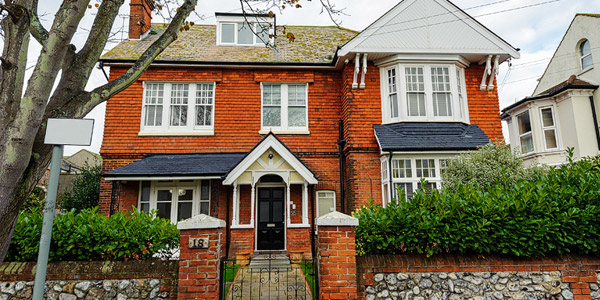 Recovery Lighthouse
The Recovery lighthouse is a 13 bedroom alcohol and drug rehab facility set...
Private
Holistic Treatment
24/7 nursing
Residential
More Info
Find Private, Luxury Treatment Centers in Isle Of White
Isle Of White
Towns & Cities
A
B
C
D
E
F
G
H
I
J
K
L
M
N
O
P
Q
R
S
T
U
V
W
X
Y
Z
Private Rehab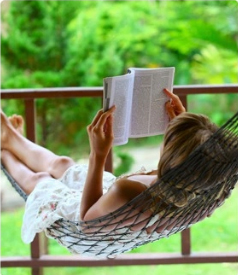 Private rehab centres are offer personalised, tailored forms of addiction treatment. Rehabilitation via these types of programmes are thoroughly individualised to mirror the condition and level of each client's addiction. This is why their services are extremely effective and highly sought-after.
You can access treatment via a private rehab centre if you're based anywhere on the Isle of Wight, and there are CQC registered facilities that are readily available to take you in. When you reach out to our advisors, you'll be told in a friendly manner about what private treatment entails and how to be admitted without any hassle.
You should understand that these private rehab centres go over and above to make the treatment process stress-free on your part, which is why they put certain provisions in place; these include a free sober transport service to and from our facility, before and after treatment; en-suite bedrooms with ample space; a meal catering service; linen changing and laundry; as well as an onsite gymnasium and recreational study areas.
Treatment proper will include a medical detox process to keep you safe and comfortable during withdrawal, as the drugs and alcohol residues in your body are flushed out; and the rehab process, whereby your psychological issues that stem from (or have caused) your addiction are properly dealt with via psychotherapy.
Pros and Cons of Private Rehab
Pros
Swift intake process that could see your treatment begin within 24 to 48 hours
Free transport service to take you to and from the rehab centre, without stress
Rehab and detox with 24/7 attention and care
Treatment from highly experienced professionals and staff
A free aftercare service that runs for a full year to ensure you're well adjusted to your new way of life
Strict confidentiality of treatment that will make sure sensitive information is not leaked to external sources
Complementary therapies, such as music and art, meditation, and a fitness programme to boost your recovery success and make your treatment regimen more engaging
Easy access to treatment professionals
Treatment framework that encourages family involvement
Cons
The cost of private rehab is higher than many addicts can afford
Not all insurance policies are accepted as way of payment
You may find it difficult staying away from home for too long
What Does Rehab Cost On The Isle of Wight?
If you're concerned about the cost of treatment, call us to find out more. Treatment costs vary, according to different situations. Prices are generally flagged at a weekly fee that ranges from £1500 to £3500, but can easily fluctuate when issues such as treatment type, duration, and location of rehab are factored in. Other variables – such as a request for a completely executive rehab facility and the need for a specialised treatment plan – could also influence the cost of treatment.
NHS addiction treatment on/near Isle of Wight
Services that will help you overcome your addiction are available for free on the island. These are NHS programmes and services provided through the collaboration of different local bodies for Isle of Wight residents who are experiencing addiction problems. You can choose any of these services if you can't access private rehab. Your GP can help with all the information you need and also refer you if necessary.
Pros and cons of NHS Treatment
Pros:
Free addiction support and treatment
Possible referral to a fully funded programme
Treatment is fully confidential
You get to access support locally
Cons:
Referral to a residential programme is not a certainty
The entire treatment may be slow, due to the number of addicts receiving care
You may find it difficult gaining regular access to therapists
It's likely you'll go through treatment in multiple locations, which could be stressful
Outpatient programmes are often not appropriate for treating severe levels of addiction
Addiction Support Groups
Addiction support groups comprise individuals who are in recovery from addiction and come together to mutually help each other stay committed to their abstinence. These groups can help you keep your feet on the ground in the face of trying relapse triggers via emotional support and insights that you learn during meetings.
Find Private, Luxury Treatment Centers in Isle Of White
What is DAA?
Drug Addicts Anonymous (DAA) is an addiction support group that follows the 12-step programme to help addicts. This group is reserved for drug addicts and there are various meetings across the Isle of Wight that are open to people with drug addictions of any type.
What is AA?
Alcoholics Anonymous (AA) is a global fellowship for individuals in recovery from alcoholism and is also based on the 12-step programme. Meetings are free to attend and there are venues close to you on the Isle of Wight.
Types of Counselling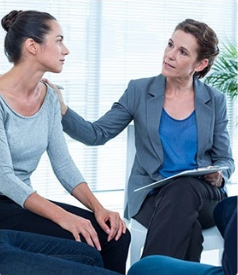 Counselling is diversely devised to aid the different types of addiction. You'll be put through a counselling regimen that addresses your psychological issues that are connected to addiction. Some of these forms of counselling include:
Group counselling: This type of counselling is carried out in a group structure, where a number of people in recovery come together to receive therapy from one or more licensed counsellors. Its aim is to help participants grow in confidence when conversing with others and also give them an opportunity to enrich their social lives.
Individual Counselling: Provided in a comfortable and relaxing environment, both counsellor and patient can carefully address the issues surrounding addiction and create practical techniques to aid recovery.
Online Counselling: If you need therapeutic assistance but have a busy schedule, online counselling can offer a way to get the help you need, without affecting your other obligations.
How Can I Get To And From The Isle of Wight?
The fastest public transport connection that links the island to the mainland is the hovercraft, which goes to Southsea from Ryde, as well as two catamaran and three ferry services that cross The Solent to Lymington, Portsmouth and Southampton, where there are about 200 daily crossings.
There are rail links to different ports on the island that can get you to and from various local regions. There are also train connections with mainland ports from London train stations that can get you to the port in just two hours.