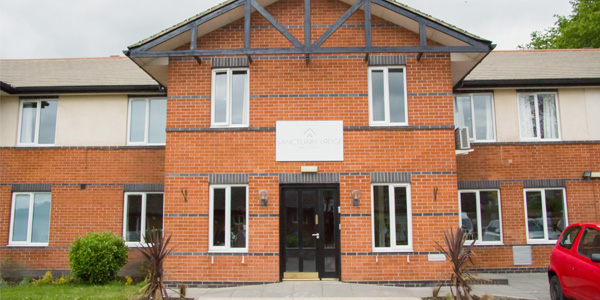 Sanctuary Lodge
Hedingham Road, Halstead, Essex. CO9 2DW
Key Points
Private
Holistic Treatment
Onsite gym
Residential
Sanctuary Lodge is a state of the art detox and rehabilitation facility, set in the picturesque market town of Halstead. The facility itself boasts 24 double bedrooms with en-suite bathrooms. The treatment is fully integrated, meaning we can facilitate a full on-site medical detox and rehabilitation programme within the same unit.
Pauline L
The treatment was excellent as were all the staff. Liz the chef is brilliant and really goes above and beyond for you. Sue the cleaner is brilliant, everyone offers kindness and support. Jenna was the best therapist and has really helped me, but the whole therapy team are great. I have learnt i am an alcoholic and though i am anxious about leaving i made the right decision to go to Fenton house before returning home.
DP
I would definitely come here, because it teaches you everything you know and all the tools you will need to action in order to succeed in the programme. Everything is what you make it and its brilliant as long as your willing to surrender. I appreciate the support from the therapy team, with their support, knowledge and experience. I am grateful to this place and looking forward to the next chapter of my life. Thank you.
Dm
Could not have achieved this without of the help of sanctuary lodge staff