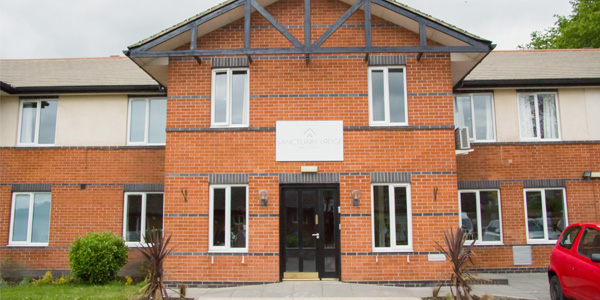 Sanctuary Lodge
Hedingham Road, Halstead, Essex. CO9 2DW
Key Points
Private
Holistic Treatment
Onsite gym
Residential
Sanctuary Lodge is a state of the art detox and rehabilitation facility, set in the picturesque market town of Halstead. The facility itself boasts 24 double bedrooms with en-suite bathrooms. The treatment is fully integrated, meaning we can facilitate a full on-site medical detox and rehabilitation programme within the same unit.
Liz Hertfordshire
I feel thanks to Jenna my therapist I have got to the roots of what has been going on for me with my inner child and it has made me feel a lot stronger. It is intensive for 28 days but worth it and the set up with group therapy has helped me grow in confidence. Trust, risk and share is a key component here. All the staff treat you with respect and treat you like equals, everyone is approachable. Having staff who are in recovery has filled me with confidence and given me hope of a better future. My treatment has opened my eyes about control and how I need to be mindful with my behaviour and potential cross addiction. I can't believe I have graduated, sobriety is the best degree I have ever gotten.
PU
For me Sanctuary Lodge was a good distance away from my home, and it has given me tranquility because of its surrounding and it has taken me away from the rat race. I walked in a mess and after a day was thinking I would just go through the motions, but after a week things got real and it isn't a game. Treatment feels like it was meant for me and my Therapist Jenna understood me really well and helped me to strip the layers back. It has saved my life.