A Guide to Alcohol and Drug Addiction Treatment in Cambridgeshire
Getting treatment for addiction is important, because of the harmful effects that come with continuously consuming drugs and alcohol. Addiction can cause serious health complications, with a high mortality risk, and you could also go on to suffer strains in your relationships with others, as well as going through difficulties in other aspects of your life, such as financial issues.
If you're in Cambridgeshire, and are going through a difficult phase as a result of your addiction, or that of a loved one's, you can get help to quit and achieve recovery through the various options available in the city. There are effective private and public rehab programmes that will help you through withdrawal, and see you change your life completely through rehab. We can talk you through these options, and you can call our advisors on the phone anytime to get further guidance, in case you're confused about anything.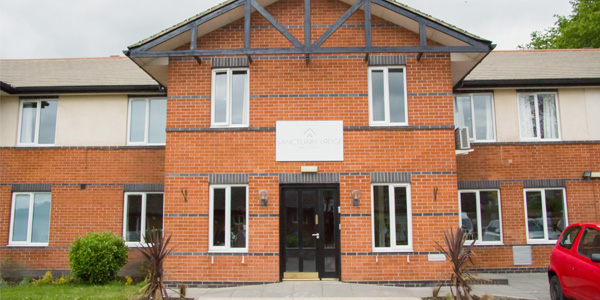 Sanctuary Lodge
Sanctuary Lodge is a state of the art detox and rehabilitation facility, se...
Private
Holistic Treatment
Onsite gym
Residential
More Info
Free Services
Drugs & Alcohol
Outpatient
Under 18's

Drugs & Alcohol
Outpatient
Under 18's
Find Private, Luxury Treatment Centers in Cambridgeshire
Cambridgeshire
Towns & Cities
A
B
C
D
E
F
G
H
I
J
K
L
M
N
O
P
Q
R
S
T
U
V
W
X
Y
Z
Cambridge
Cambridgeshire
Huntingdon
St Neots
Ramsey
Whittlesey
St Ives
Ely
Peterborough
Wisbech
Fulbourn
Private Rehab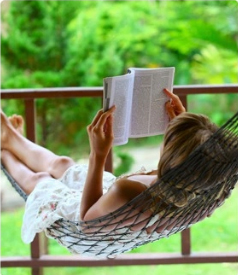 Private rehabilitation facilities are independent treatment centres designed to provide a conducive environment for recovery, as well as effective, individualised treatment plans for people who want to kick their addiction. These rehabs mostly run intensive inpatient programmes that are streamlined to the needs of each individual patient. You'll get 24/7 care from start to finish.
If your case of addiction is severe, and you're afflicted with painful and discomforting withdrawal symptoms whenever you attempt to quit, it's advised that you go through a private treatment facility for a personalised detox programme and holistic rehab, because these facilities are your best chance of getting a full recovery.
You'll enjoy the following advantages when you go through a private rehab:
A speedy admission process that can get you started with your treatment in as quickly as 24-48 hours
A personalised medical detox that will monitor you round the clock and manage your withdrawal symptoms
Strict confidentiality policy that will guard your personal information
Easy access to treatment professionals
Most private rehabs offer free transport services to and from the clinic
Availability of treatment framework that involves the whole family
Aftercare programme to help you get used to your new drug-free life
There are, however, a few roadblocks that some find it difficult to get through to enter a private rehab programme. These include:
The cost of private rehabs are higher than other alternatives
Private rehabs don't accept every form of insurance
Some insurance policies only cover outpatient programmes
What Does Rehab Cost in Cambridgeshire?
The costs of the different treatment options in Cambridgeshire are not fixed. They vary according to the facility you want to undergo treatment in, the location of the facility and programme, type of treatment programme, and the length of your stay in recovery. You should note that NHS and charity options come at low prices, but are only adequate for a certain number of addiction categories.
Private rehab costs range from £5,000 to £10,000 per month. If you want a comprehensive price plan for rehab centres close to you in Cambridgeshire, you can reach us on the phone, and we'll provide you with the info and advise you on your options.
NHS Addiction Treatment Options in/near Cambridgeshire
NHS treatment options and community funded programmes are available in Cambridgeshire for those that cannot go through private rehabilitation as a result of low budget and other factors. These programmes will be effective for you if you have gone through a relatively mild spell of substance misuse and have an enabling environment that supports recovery. You'll be provided support right in your community through local branches and hubs. You can get a referral through your GP and some are open access which means you can refer yourself in this case.
Depending on your case of addiction, you may be provided funding to go through a residential rehab either in a private residential facility or one run by a charity, albeit this is rare.
Pros and Cons of NHS Treatment
The pros of NHS options include:
Your information and personal details are protected by law
You don't get to pay a penny to access this treatment
You can get treatment through these programmes in your community close to your home
You can get extra emotional support from friends and family
Since treatment plans are out-patient based, you'll get to keep on with your life whilst receiving treatment
There are disadvantages attached to NHS options they include:
Admissions process could take a long time and your treatment may commence late
You're not guaranteed referral to a residential rehab
You may be required to go from one clinic to the other for separate treatments
Most NHS programmes only offer outpatient treatment
The prevalence of the substances you're addicted to in your environment could see you struggle with treatment
Access to therapists and health care professionals could be really difficult
There's a chance you may suffer multiple relapses
Addiction Support Groups
Addiction support groups are helpful aids to sustaining your recovery in the long run. These groups do not come at a cost, as attendance and membership are completely free. Your only obligation will be to attend meetings with the mindset of staying free from drugs and alcohol.
You'll find different meetings spread throughout Cambridgeshire on different days of the week. Through stories and experiences shared by fellow recovering addicts, the passion to stay strong in recovery will be re-ignited. Though these groups aren't handled by professionals, they have proven to be helpful over many decades, and addicts have stayed free from drugs for many years thanks to these mutual aid communities.
We urge you to join a recovery group the moment you leave your residential rehab, or during your outpatient treatment programme.
Find Private, Luxury Treatment Centers in Cambridgeshire
What is NA?
NA (Narcotics Anonymous) is a mutual aid community that involves individuals all around the world who are in recovery from drugs. The group is an independent organisation, with no affiliations to other religious, political, or public bodies. Meetings are free to attend, and there are numerous venues in Cambridgeshire where meetings are held on a weekly basis on different weekdays.
What is AA?
AA (Alcoholics Anonymous) is also a global self-help fellowship, like NA, but it is dedicated to people trying to beat their drinking problems. Attendance and membership to this group are free as well, and you can get to meetings across different locations in Cambridgeshire.
Types of Counselling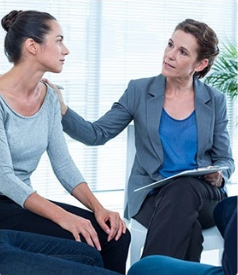 The different types of counselling that you'll likely go through include:
Individual or One-to-One Counselling:This involves private sessions between you and your therapists, where you'll work with your counsellor to shape out new lifestyle and behavioural changes that will help you to cope without drugs and alcohol in the future.
Group Counselling:This is a type of therapy conducted in a setting that usually involves more than one or two recovering addicts, and is handled by a trained therapist. It gives addicts a platform to learn new communication skills, and an opportunity to share and learn with others.
Family Counselling:This involves therapy with the whole family, where damages that caused, or resulted from, addiction are repaired.
How Can I Get To and From Cambridgeshire?
By Rail
You can get direct connections from Cambridgeshire Railway Station to St Pancras, Liverpool Street Station, and London King's Cross. You can also find links to Peterborough, Birmingham, Norwich, King's Lynn and Ely, Ipswich, Gatwick Airport, and Stanstead Airport.
By Car
The A14 joins the M11 motorway, where it terminates at the city's north-west region coming from east London. There's a connection with St Neots and Bedford via the A428, and another with Ely and King's Lyn via the A10.