A Guide To Alcohol And Drug Addiction Treatment In Berkshire
There are many people struggling with some form of physical/behavioural addiction in Berkshire, and the rest of the UK, who have not yet accessed clinical treatment. The side effects of drug and alcohol addiction can be catastrophic, and sometimes even fatal. Many fatalities from road accidents, domestic violence, medical problems, and unintentional injuries, have been linked to substance abuse.
Most of the problems associated with addiction can be prevented, or managed, with the right addiction treatment. Luckily, there are many resources in your area if you're looking for addiction treatment in Berkshire. Some of these resources are free and others require payment. Make sure to research some of these opportunities. It is a great start to getting your life back on track, and rebuilding damaged relationships with loved ones.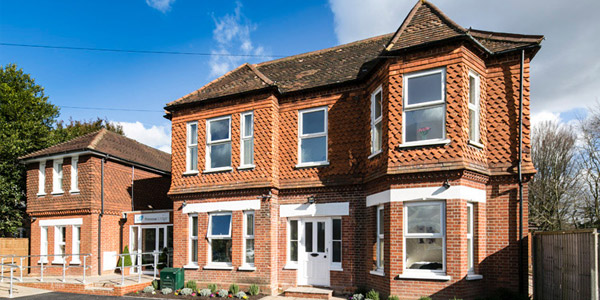 Primrose Lodge
At Primrose Lodge we genuinely care that our patients make a full recovery ...
Private
Holistic Treatment
Onsite gym
Residential
More Info
Find Private, Luxury Treatment Centers in Berkshire
Berkshire
Towns & Cities
A
B
C
D
E
F
G
H
I
J
K
L
M
N
O
P
Q
R
S
T
U
V
W
X
Y
Z
Reading
Berkshire
Basingstoke
Newbury
Wokingham
Windsor
Ascot
Thatcham
Bracknell
Private Rehab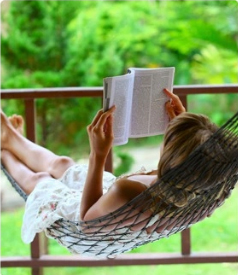 Many individuals who need alcohol/drug treatment prefer private rehabs because they are secluded from the rest of society. The isolation can help you focus on recovery, and also protect your privacy. Private rehab programmes are self-funded from the admission fees people pay when they receive treatment. They provide a personalised treatment that is comprehensive and centred around your individual needs.
Inpatient rehab facilities in Berkshire offer a range of treatment options and have staff who provide 24/7 support to each patient. The cost may be higher, but it is a worthwhile expense when you consider the benefits of private treatment in Berkshire.
The Pros And Cons Of Private Rehab
Nationwide intake: Government-funded programmes are usually limited in the services they provide, and the areas they cover. Treatment is restricted to residents in a specific area or those who have a local GP. Conversely, private rehab centres in Berkshire accept patients from the UK and the rest of the world.
No waiting list: Because of the pressure on public programmes to provide support for a large number of people, there is always a long waiting list to access inpatient detox and rehab. Private rehabs offer same day intake. In most cases, you can call a free drug helpline and request an appointment.
A wider range of therapy options: Private rehabs treat more types of addiction, with treatment delivered by experienced professionals. Therapies include Cognitive Behavioural Therapy (CBT), Dialectical Behavioural Therapy (DBT), motivational interviewing and contingency management.
Cons
Private rehabs in Berkshire are more expensive than public/charity run programmes.
Staying away from loved ones for an extended period of time
What Does Rehab Cost?
Standard rehab programmes cost between £5,000-£7,000 a month. This includes the cost of accommodation, therapies, detoxification, medication, use of facilities, and food. Luxury rehab centres in Berkshire cost between £10,000-£15,000 a week. This includes horse riding, music therapy, swimming pool, in-house gym, massages, use of a workstation, fine dining experiences, and large, spacious rooms.
NHS Addiction Treatment Options
There are several NHS addiction treatment options in and around Berkshire. The services are free, confidential, and open to all residents who need help to understand their addiction and achieve their recovery goals. Some of these centres are located in Reading, Wokingham, Maidenhead, and Bracknell.
Pros And Cons Of NHS Treatment
Pros
The major reason why a significant number of Berkshire's residents prefer NHS treatment is that it's free. Services are provided in partnership with local and national charities that have experience helping individuals with addiction. Treatment begins with a comprehensive assessment of your needs, and you'll be assigned a dedicated keyworker to work with you throughout your recovery journey.
Cons
Free treatment in Berkshire is usually associated with long-waiting lists to access treatment. There is also immense pressure on existing infrastructure, due to the number of residents using the facilities. Long-term addicts, or those with dual diagnosis, who badly need inpatient treatment are faced with a long waiting list. It is important to move quickly when struggling with addiction. The waiting period may give you too much of an opportunity to make excuses as to why you shouldn't receive treatment.
Addiction Support Groups
Support groups are an integral part of your recovery journey. They are recommended by specialists and long-term recovering addicts in Berkshire as a great way to gain motivation and maintain abstinence. They are also helpful to individuals diagnosed with mental health issues, such as depression.
Find Private, Luxury Treatment Centers in Berkshire
What Is NA?
Narcotic Anonymous is a 12-step mutual aid group that offers member support in their recovery journey. You will hear personal stories, and share your own stories related to addiction. Members are all recovering addicts who understand what you're going through and will provide practical and emotional support to help you maintain abstinence. Meeting venues near Berkshire include Windsor and Slough.
What Is AA?
Alcoholic Anonymous is the most popular peer-led addiction support group in the world, and the first group to introduce the 12-step programme. It is a non-professional, apolitical, self-supporting group that is open to anyone who wants to recover from alcohol dependence or addiction. Members share their experiences and provide support to each other. You will go through 12-step with a sponsor, as a way of taking responsibility for your actions under the influence of alcohol and maintaining abstinence. Locations near Berkshire include Bracknell, Reading, Streatley, Goring, and Didcot.
Types Of Counselling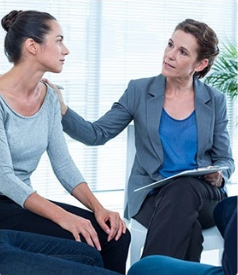 Behavioural Therapies: Addiction treatment centres in Berkshire use behavioural therapies to help clients understand the underlying reasons why they abused drugs/alcohol, and teach them coping skills for dealing with high-risk situations. Examples include cognitive behavioural therapy, dialectical behavioural therapy, and the matrix model.
Motivational Therapies: This is a type of therapy used by both community treatment centres and private rehabs in Berkshire. The goal is to help the patient find the motivation to quit substance abuse and maintain abstinence. Examples include motivational enhancement therapy, motivational incentives, and contingency management.
Community Reinforcement:A voucher-based approach, mostly used by government-funded programmes in Berkshire. It involves motivation in the form of recreational, social, and familial rewards, to motivate clients to achieve recovery goals.