A Guide To Alcohol And Drug Addiction Treatment In Bedfordshire
It is no surprise that drug or alcohol addiction has many negative effects on your life, and the lives of your family members. Any chemical that alters your brain chemistry or mood could lead to health complications, brain damage, fatal accidents, financial problems, legal woes, and even overdose. Bedfordshire has some excellent options for private and free addiction treatment in and around the county.
Finding the right treatment option is a critical step that determines the quality and outcome of treatment. While deepin addiction, it is not a decision to make alone. Ask your loved one to help you, or give us a call and one of our confidential advisors will guide you towards the right option, that can fully cater to your treatment needs.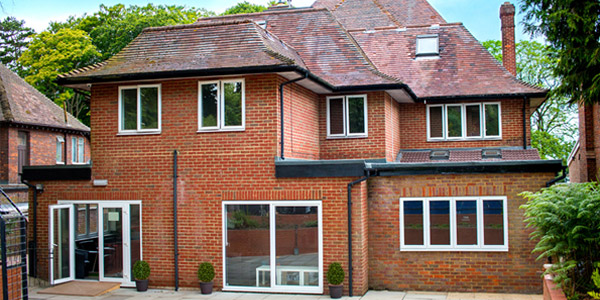 Liberty House Clinic
Liberty House Clinic is a fully furbished detox and rehabilitation facility...
Private
Holistic Treatment
Award Winning
Residential
More Info
Finding Treatment near Bedfordshire
Rehabs
The Haynes Clinic 6-7 Warren Court Chicksands Shefford SG17 5QB

Quasi Residential
Transport Available
12 Step
Find Private, Luxury Treatment Centers in Bedfordshire
Find Private, Luxury Treatment Centers in Bedfordshire
Bedfordshire
Towns & Cities
A
B
C
D
E
F
G
H
I
J
K
L
M
N
O
P
Q
R
S
T
U
V
W
X
Y
Z
Luton
Bedford
Bedfordshire
Dunstable
Ampthill
Flitwick
Harlington
Leighton Buzzard
Shefford
Private Rehab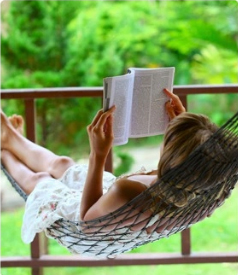 The temptation to continue abusing drugs is one of the hardest things an addict has to deal with. Each individual has a unique set of symptoms, environmental triggers, medical conditions, and mental health issues that might have fuelled the original addition.
Private rehabs provide a therapeutic environment, secluded from the rest of society, to help you focus on recovery, and deal with all the underlying reasons that led to addiction. Treatment is more focused and structured, to ensure you do not stray from the path to recovery.
You need inpatient treatment if you have a long history of drug and alcohol abuse, lack a strong support network, have tried to quit on your own and failed, have a diagnosis of a co-occurring disorder, or a medical condition that should be treated alongside your addiction.
The Pros And Cons Of Private Rehab
The Pros
Confidentiality: Many people who are dealing with addiction do not want to advertise the fact that they are receiving treatment. Private rehab centres always protect the identity of their clients and even take extra measures to ensure your details remain private whilst in treatment. No information can be released without your consent and, in most cases, only those who are directly involved in your treatment can access your file.
Integrated treatment: Most private rehab centres have their detox and rehabilitation facilities within the same unit. Detoxification is the first part of medical addiction treatment, used to remove harmful toxins from your body before you proceed to rehab. This ensures that patients are easily transferred once they've completed the first stage of treatment.
Access to a wide range of therapy options: To treat your addiction, private rehab centres in Bedford, and the rest of Bedfordshire, incorporate a range of therapies into your treatment. This includes traditional methods such as Cognitive Behavioural Therapy (CBT), Dialectical Behavioural Therapy (CBT), and group therapy. They also can include alternative techniques, such as nutrition therapy, art therapy, fitness therapy,and garden therapy.
Provision of aftercare: Aftercare is an essential part of treatment. It is the culmination of all the support you receive from a private rehab after you're discharged from inpatient treatment. This includes support groups, relapse prevention, pharmacology, continued therapy, and more. The goal is to help you maintain abstinence after treatment.
The Cons
Inpatient treatment is more expensive than a community programme
How Much Does Rehab Cost In Bedfordshire?
When inquiring about the cost of private treatment in Bedfordshire, you'll probably hear that standard rehab costs between £1,000-£1,500 a week, and £5,000-£7,000 a month. However, the real cost of treatment depends on the rehab you choose and the length of stay. The cheapest rehab can start from as little as £834 per week including meals. Call us and discuss in more detail
NHS Addiction Treatment Options
If you can't afford private rehab, do not despair, there are many free NHS and charity options near Newport Pagnell, St Neots, Bedford, and Luton. If you have small children at home or a job that doesn't allow you to take the time off to attend inpatient treatment, you can give any of these options a try to break free from addiction.
The Pros And Cons Of NHS Treatment
The Pros
For most individuals battling addiction, the major benefit of government-funded treatment is that it is free. Councils and charity organisations partner to ensure that every area of the county has one form of addiction treatment for its residents. Services are mostly targeted towards the homeless, individuals who can't afford private treatment, and those who don't have insurance. Even with limited access to funding, most of these government rehabs or outpatient clinics still provide decent treatment,which has helped thousands of people break free from addiction.
The Cons
As you may expect from free treatment, the major drawback is the long waiting list associated with government programmes. Long-term users, or those suffering from worsening mental health, do not have the luxury of time, and their situation could deteriorate before they can access treatment. Given that government addiction treatment programmes have limited funding, they are unable to conduct a comprehensive analysis, offer long-term treatment, or provide specialised care to every patient.
Addiction Support Groups
Addiction support groups are mostly facilitated by peers who gather in a fellowship to help each other by providing support, sharing experiences, strength, and hope. Mutual aid groups are an essential part of your recovery journey. Continued attendance, even after you've completed treatment, helps you maintain sobriety from drugs, alcohol, and behavioural addictions.
What Is NA?
Narcotic Anonymous is a fellowship of men and women, who have a strong desire to quit addiction to drugs. They follow the 12-step principle, that encourages members to lean on a higher power for recovery, assume responsibility for their recovery, work through the steps with a sponsor, and share their experiences as a source of hope and strength to other members.
Find Private, Luxury Treatment Centers in Bedfordshire
What Is AA?
Alcoholic Anonymous is the largest 12-step mutual aid group in the world. There are thousands of venues in the UK alone, and millions of members who have the goal of quitting alcohol abuse and maintaining abstinence. The group is not affiliated with any organisation, but focuses on walking through the 12-steps as a way of addicts taking responsibility for their actions and recovering from addiction.
Types Of Counselling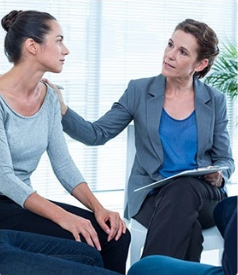 One-to-One This is the most commonly known type of counselling. It involves counselling session between a therapist and a patients in the same room, or could potentially involve a group. It may be held in an office, yard, garden or any place where the patient feels most comfortable. Face-to-face therapy includes individual therapy such as motivational interviewing or family therapy and group counselling.
Online This includes all counselling services provided through the internet. It includes sessions via emails, Skype, and support group chat rooms such as SMART Recovery online support groups. It is easy, convenient, and promotes anonymity.
Group Involves a number of people struggling with similar issues coming together to discuss these issues openly, and in the presence of a certified counsellor. Through this process, each participant gains a deeper insight into their addiction, while providing support to others in the group at the same time.
How Can I Get To and From Bedfordshire?
It is a distance of almost 60 miles from London to Bedfordshire. Several trains commute from Blackfriars Station and St Pancras International to Bedford train station. Trains are operated by East Midlands Trains and Thameslink. Average journey time is 1 hour and tickets are priced at £14.70.
If you're driving, the major town of Bedford lies directly between the M1 and A1 motorways. International travellers coming in via Heathrow Airport should go to Piccadilly Line, located under the central bus terminals 1,2 and 3, for trains to London. When you get to London, change at St Pancras Station onto the Thameslink to connect to Bedford.