A Guide to Drug and Alcohol Addiction Treatment In West Yorkshire
If you're in need of free or private addiction treatment services, there are a number of excellent options in and around West Yorkshire. If you or someone you care about has an addiction problem, help is available nearby. There are many options to choose from locally, including private and public treatment facilities. An appropriate treatment centre will make your recovery process easier and speedier, which is why you'll need to choose very carefully. We will provide you with recommendations concerning treatment options and support groups in Leeds, Ilkley, Bradford, as well as other parts of West Yorkshire. Therefore, if you have any questions or concerns, call us to get the answers you need.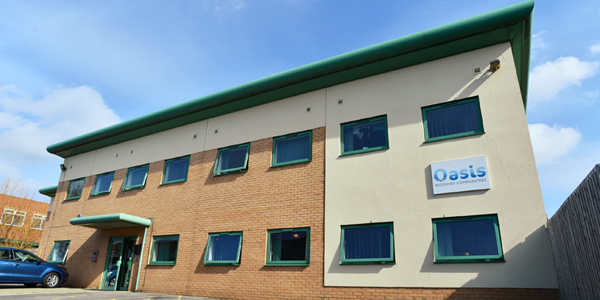 Oasis Bradford
Built in 2009, Oasis Bradford was originally commissioned by the Department...
Private
24/7 Nursing
24/7 nursing
Residential
More Info
Find Private, Luxury Treatment Centers in West Yorkshire
West Yorkshire
Towns & Cities
A
B
C
D
E
F
G
H
I
J
K
L
M
N
O
P
Q
R
S
T
U
V
W
X
Y
Z
Bradford
Wakefield
Leeds
Huddersfield
West Yorkshire
Halifax
halifax
Dewsbury
Private Rehab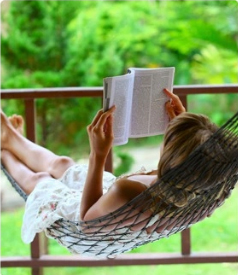 Because each person experiences addiction differently, every addict's path to recovery will also differ. However, private rehab is generally believed to be the best option for any recovering addict who is looking to achieve a comprehensive and long lasting recovery. This is because treatment in a private rehab centre significantly minimises your risk of experiencing self-harm or suffering a relapse. Aside from this, there are other benefits of seeking addiction treatment in a private rehab facility that will ensure a successful and permanent recovery from addiction.
Pros and Cons of Private Rehab
While private rehab can be highly beneficial to all addicts in West Yorkshire, pursuing this option also comes with a few downsides. The important thing is to weigh up the pros and cons of private rehab in order to effectively determine if this option is ideal for you.
The Pros
A medically assisted detox is ideal for minimising withdrawal symptoms and ensuring your recovery is as safe and painless as possible.
An individualised course of treatment is provided and is more effective than a one-size-fits-all approach to caring for your condition, as this ensures your specific addiction and overall condition is properly cared for.
Every step of your recovery will be monitored to ensure that at no point is your health or comfort unduly compromised. Any sudden changes in your condition will be immediately and appropriately attended to by qualified medical personnel.
A safe and conducive recovery environment means you won't have to worry about any of the stressors or triggers that might otherwise distract you from your recovery.
Confidentiality and privacy is assured.
Necessary support and aftercare will be provided after you've been discharged from rehab.
Group and/or one-to-one therapy will be provided, targeting the root causes of your addiction.
The Cons
Private rehab can be an expensive process.
It can interfere with work, family and other commitments.
What Does Rehab Cost
Private rehab in West Yorkshire typically costs around £1,500 to £3,000 per week. However, prices will vary, depending on the severity and complexity of your addiction, as well as your preferences concerning treatment provided. People with severe addictions can expect to pay more for treatment; those who opt for luxury or executive private rehab can also expect to pay more than people who choose to access standard rehab care.
Knowing how much private rehab will cost will help in guiding your decision with regards which type of treatment to choose. Contact us for further information, such as the specific cost of rehab in your area.
NHS Addiction Treatment Options near West Yorkshire
For those in West Yorkshire who cannot afford private rehab, the option of NHS addiction treatment is readily available. This is accessible to everyone for free, including those in Wakefield, Halifax, or any other part of West Yorkshire. You can access NHS addiction treatment such as addiction counselling or local drug and alcohol services via a referral from your GP (or a self-referral in certain circumstances).
Pros and Cons of NHS Treatment
NHS addiction treatment in West Yorkshire has both advantages and disadvantages. It is therefore important that you weigh up both in order to effectively determine if it's appropriate for your needs.
The Pros
The options are free at the point of use
Your confidentiality is guaranteed by law
Services operate in the local community, allowing you to stay close to home and family
The Cons
The admissions process can be lengthy and tedious
Access to drugs and alcohol (in your familiar environment) could derail your recovery
You'll likely not be referred to residential rehab, regardless the severity of your addiction
Different aspects of your treatment may require you to visit numerous clinics/centres
Your preferred therapist may not be available under this service
You might find building an outpatient support network more difficult
Addiction Support Groups near West Yorkshire
Support groups are an essential part of any addiction recovery programme. Without the aid of such groups, your chances of suffering a relapse are quite high. Addiction support groups involve peer groups that meet on a fixed schedule to assist one another with ongoing recovery. Being part of a support group will help you address any issues of concern, and provide support against relapse through understanding companions.
Support groups typically focus on one specific type of addiction, so that members have a common goal and can feel that their experiences are understood by others in the group, as they are all in similar situations and likely facing similar challenges.
We can help you find a nearby addiction support group in Saltaire, Keighley, or any other part of West Yorkshire.
Find Private, Luxury Treatment Centers in West Yorkshire
What is NA?
Narcotics Anonymous (NA) is a non-profit society that aids individuals who are committed to overcoming their abuse of narcotic substances. It promotes complete abstinence from all drugs and there are regular meetings in and around West Yorkshire. The 'Anonymous' element of NA serves to assure attendees at meetings that they can participate without any negative repercussions.
What is AA?
Alcoholics Anonymous (AA) is a non-profit fellowship and known globally as a treatment organisation for alcoholism. AA meetings are held throughout the week in many locations across West Yorkshire. The group is apolitical, nonprofessional, multiracial, self-supporting, and meetings are free to attend. Membership is open to people from all walks of life who are committed to long-lasting sobriety.
Types of Counselling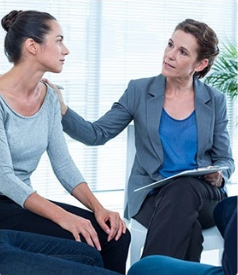 Counselling can be delivered in various formats, such as:
Group Counselling: In this setting, you'll mingle with a variety of individuals who are facing the same problems as you and be able to communicate with them in a manner that fosters recovery. It provides an opportunity to gain confidence and engage with others whilst building a strong support network.
One-to-One: This setting allows you and your counsellor to concentrate fully on your situation and address the issues surrounding your addiction in a comfortable and relaxing environment
Online: If attending regular in-person counselling sessions is inconvenient for you, online counselling could be ideal. It allows you to participate in counselling from anywhere in the world, via the internet.
How Can I get to and from West Yorkshire?
By Train
West Yorkshire is served by several train stations. Some of the busiest with wide coverage include Leeds, Huddersfield, Bradford Interchange, Wakefield Westgate, Shipley, and Halifax. The majority of West Yorkshire's stations are served by Network Rail, TransPennine Express, and Northern Rail.
By Car
You can map out your route using the AA route planner tool here.