A Guide To Alcohol And Drug Rehab Treatment In Leicestershire
If you're based in Leicestershire and looking to quit using drugs or alcohol, we have the detailed information that will help you make the right decision. Treatment options are available throughout the county to help you overcome alcohol, drug addiction along with gambling and eating disorder illnesses. We can provide both guidance and recommendations to help you access some of the best treatment options available, whether you reside in Hinckley, Lutterworth, Coalville, or any other part of Leicestershire.
The most appropriate detox and rehab facility for your needs should be able to provide a medically assisted detox, which should be followed promptly by a personalised rehabilitation programme. Contact our confidential advisors today to find such a facility and take the road to long-lasting sobriety.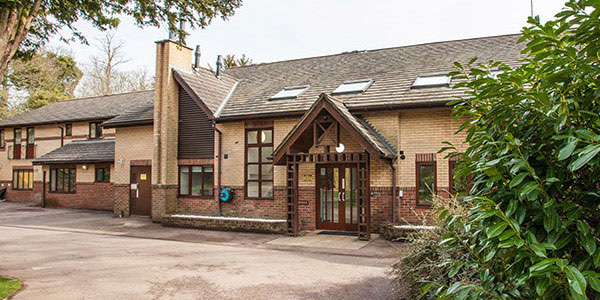 Banbury Lodge
Banbury Lodge is a private UKAT rehab facility based in Banbury, Oxfordshir...
Private
Holistic Treatment
Eating Disorder
Residential
More Info
Finding Treatment near Leicestershire
Find Private, Luxury Treatment Centers in Leicestershire
Find Private, Luxury Treatment Centers in Leicestershire
Leicestershire
Towns & Cities
A
B
C
D
E
F
G
H
I
J
K
L
M
N
O
P
Q
R
S
T
U
V
W
X
Y
Z
Private Rehab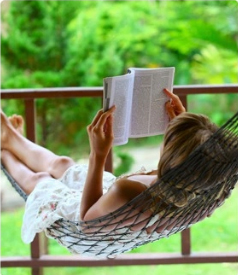 Private rehabilitation facilities are independent treatment centres designed to provide a conducive environment for recovery, as well as effective, individualised treatment plans for people who want to overcome their addiction. These rehabs run intensive inpatient programmes that are personalised to the needs of each individual patient. You'll get 24/7 care from start to finish.
The major benefit of private rehab is the intensity of treatment, which is comprehensive and tailored to fit each patient. Private rehab centres are medical clinics also, where you can receive (if required) a medical detox, treatment for physical and behavioural addictions along with psychiatric support.
Treatment includes a thorough assessment to determine your specific treatment needs; detoxification to remove all harmful toxins from your system; psychotherapy to treat all psychological problems, and aftercare to help you maintain abstinence after rehab.
Pros And Cons Of Private Rehab
Pros
Be in a safe and nurturing environment
Medical detox with 24/7 care & support
Overcome the root causes of addiction
guaranteed privacy and confidentiality
Experienced team of doctors & therapists
Personalised rehabilitation programme
Look, feel, sleep better & regain confidence
Learn techniques for relapse prevention
1 year complimentary aftercare support
Cons
Private rehab treatment programmes are more expensive than public alternatives
What Does Rehab Cost?
Generally, £1,200 to £2,500 per week is charged by private rehab centres in Leicestershire, although how much you'll actually pay will depend on your unique circumstance. Therefore, how much rehab will actually cost cannot be determined until your condition has been evaluated.
If you would like to know exactly how much you'll pay in a specific facility in Leicestershire, we can help. So, get in touch with us for an accurate quote and any other information you might need.
NHS Addiction Treatment
If you're unable to afford care in a private rehab facility, there are free NHS addiction treatment options in Leicestershire that you can take advantage of. You can access NHS addiction treatment via a referral from your GP, or even a self-referral in certain cases.
NHS addiction treatment options are available to people in Leicestershire, who are unable to personally finance the cost of private rehab. This is completely free of charge and can be accessed in your local community, whether if you live in Coalville, Loughborough, Harborough, or any other part of Leicestershire.
The Pros And Cons Of NHS Treatment
Before choosing to access NHS services in Leicestershire, you should be aware of the various advantages and disadvantages of NHS addiction treatment options.
PROs
This service is free
Confidentiality is guaranteed by law
This service is available to all who live in Leicestershire
This service can be accessed in your local community
CONs
You may not be referred to a residential rehab facility
Waiting lists (prior to receiving treatment) can delay your recovery
Access to drugs and alcohol in your familiar environment could disrupt your recovery
You might not have access to your preferred therapist
There's a possibility that you will have to attend various clinics/centres for different aspects of your treatment
Building an outpatient support network may prove difficult
Addiction Support Groups
Support groups are essential to an addiction treatment or recovery programme. Through a support group, you will have access to peers who are going through the same thing and you'll be able to support one another, either during or outside of meetings.
Benefits of addiction support groups include:
Being in the company (and having the support) of people that share your experience
Being with people who can hold you accountable
Learning skills to cope with cravings
Getting support during difficult emotional times
Some support groups in Leicestershire include Narcotics Anonymous and Alcoholics Anonymous, who both hold meetings in Leicester, Hinckley, and other parts of Leicestershire.
Find Private, Luxury Treatment Centers in Leicestershire
What Is NA?
Narcotics Anonymous (NA) is a non-profit fellowship and aims to assist individuals struggling with drug abuse and addiction, as well as minimise the risk of a relapse. Meetings are free to attend and can help you on the path to addiction recovery by encouraging you through the detox and rehab phases.
What Is AA?
Alcoholics Anonymous (AA) is one of the most popular addiction support groups in the world, where the 12-step programme (since adopted by other support groups) was originally founded. This community comprises men and women who are in recovery from alcoholism and other drinking-related issues. Meetings are free to attend and are held throughout Leicestershire.
Types Of Counselling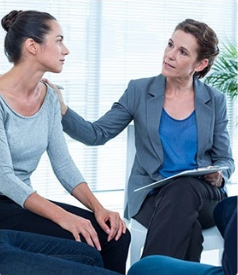 One-to-One This is the most commonly known type of therapy. It involves a counselling session between therapist and patient in the same room. It may be held in an office, coffee shop, garden or any place where the patient feels most comfortable. Face-to-face therapy includes techniques such as motivational interviewing, simple yet effective QnA or unloading where the client releases whats been on there mind causing anxiety, fear, sadness etc… before the therapist interprets this and helps the client to uncover the root issue.
Online This includes all counselling services provided through the internet. It includes sessions via emails, Skype, and support group chat rooms such as SMART Recovery online support groups. It is easy, convenient, and promotes anonymity.
Group Involves a number of people struggling with similar issues coming together to discuss these issues openly, and in the presence of a certified counsellor. Through this process, each participant gains a deeper insight into their addiction, while providing support to others in the group at the same time.
How Can I Get to Leicestershire?
By Train
A number of train stations operate in Leicestershire, such as Narborough, Sileby, Syston, Loughborough, Leicester, Hinckley and Bottesford. They are serviced by the CrossCountry railways, the East Midlands Trains, and the Midland Railway. There are direct routes to and from Leicester station in all directions.
if you want to find a specific station in Leicestershire, here is a brief guide to their locations:
The station in Narborough can be found between the River Soar and the Narborough Parish Council. The one is Sileby is found next to Sileby Brook and behind the local Community Centre. Syston's station is on Melton Road. The train station in Loughborough is found behind Sidings Park; do not mistake it with the heritage railway which operates at the Great Central Road. In Leicester, the station is found at the only place in the region where you can see both A594 and A6. Hinckley train station is near the B590 and Burbage Crusaders bowls club. The Bottesford station is at the conveniently named Station Road.
By Car
Leicestershire has a user-friendly network of roads. You can easily find a taxi to take you to and from your destination, or you can drive yourself. The larger networks include the M1, the A6, A50, A2, A42,, and the A607.