A Guide To Alcohol And Drug Rehab Treatment In Hertfordshire
Addiction begins as recreational drug use in many cases. Young people gathering to drink cough syrups or try 'gateway drugs' due to peer pressure is just one of the reasons why many individuals battle with addiction for years. Others take drugs to de-stress and cope with the everyday hardships of life.
Over time addiction takes over your finances, time, social life, physical/mental health and relationships with loved ones. Admitting that you need help is the first step to getting treatment for your addiction. No matter the substance of abuse, addiction is a serious disease that needs to be tackled before it causes irreparable damage to your life.
Thankfully, help is available; there are free and paid resources in Hertfordshire where you can access the necessary addiction treatment.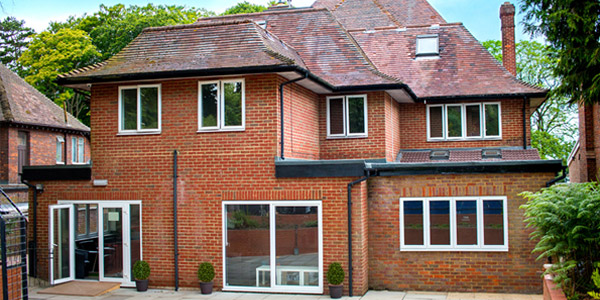 Liberty House Clinic
Liberty House Clinic is a fully furbished detox and rehabilitation facility...
Private
Holistic Treatment
Award Winning
Residential
More Info
Finding Treatment near Hertfordshire
Find Private, Luxury Treatment Centers in Hertfordshire
Find Private, Luxury Treatment Centers in Hertfordshire
Hertfordshire
Towns & Cities
A
B
C
D
E
F
G
H
I
J
K
L
M
N
O
P
Q
R
S
T
U
V
W
X
Y
Z
Watford
Welwyn
Stevenage
Hertfordshire
Bushey
Rickmansworth
Bishops Stortford
Tring
Royston
Harpenden
Borehamwood
St Albans
Hertford
Letchworth
Hoddesdon
Hemel Hempstead
Hatfield
Hitchin
Private Rehab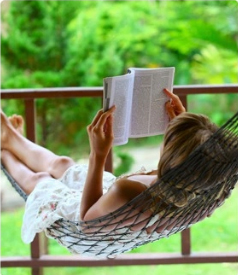 Private rehabilitation facilities are independent treatment centres designed to provide a conducive environment for recovery, as well as effective, personalised treatment plans for people who want to overcome their addiction. These rehabs run residential programmes from 28 to 90 days that are personalised to the needs of each client. You'll get 24/7 care from start to finish with an experienced medical and therapy team.
The major benefit of private rehab is the intensity of treatment, which is comprehensive and tailored to fit each patient. Private rehab centres are also medical clinics, where you can receive (if required) a medical detox, treatment for physical and behavioural addictions along with psychiatric support.
Treatment includes a thorough assessment to determine your specific treatment needs; detoxification to remove all harmful toxins from your system; psychotherapy to treat all psychological problems, and 1yr free aftercare to help you maintain abstinence after rehab.
Pros And Cons Of Private Rehab
Pros
Be in a safe and nurturing environment
Medical detox with 24/7 care & support
Overcome the root causes of addiction
guaranteed privacy and confidentiality
Experienced team of doctors & therapists
Personalised rehabilitation programme
Look, feel, sleep better & regain confidence
Learn techniques for relapse prevention
1 year complimentary aftercare support
Cons
Cost can be a barrier but should be weighed up versus longer term cost of addiction both financial, physical and mental
How Much Does Rehab Cost in Hertfordshire?
Factors affecting the cost of private rehabilitation in Hertfordshire include the duration of treatment, size of the programme, the severity of your addiction, the amenities on offer and the type of facility. Rehab costs vary across different facilities in Hertfordshire. Standard rehab centres charge between £1,000 and £1,500 per week. This includes accommodation, therapies, meals and use of facilities.
Luxury rehab costs range from £10,000 to £15,000 per week and offer more amenities than a standard programme. However, these are just estimates. If you want to know the exact price of your preferred rehab centre in Hertfordshire, give us a call and one of our representatives will provide the figures you need.
NHS Addiction Treatment Options Hertfordshire
All residents of Hertfordshire who are struggling with drug and alcohol addiction have several options to consider. The NHS – in partnership with several charities – provides addiction treatment from various hubs in Hertfordshire. Treatment is free and confidential. Some of the services are referral-only, which requires visiting your local GP, from where you'll be referred to NHS services.
Services you can expect from government-funded treatment includes advice and information, brief intervention, community prescribing, community detox, outreach services, drop-in services, harm reduction, needle exchange and one-on-one support.
The Pros and Cons of NHS Treatment
The Pros
Wider reach: The NHS is able to reach more individuals living in rural areas by offering drop-in and outreach services.
Free treatment: Addiction treatment from the NHS is free and confidential. It doesn't offer the comfort and amenities of a private rehab centre in Hertfordshire, but they provide the essentials you'll need to recover from addiction.
Practical support: There are many volunteers working with the NHS and partner agencies. They offer Hertfordshire service users benefits such as housing and debt support, financial planning, access to education, training and employment.
Cons
Those who need inpatient rehab or funded treatment have to wait four to six months to access treatment
Most of the staff are volunteers who don't have the expertise of professionals at a private rehab centre in Hertfordshire.
Few agencies offer detailed aftercare support
Most of the techniques utilised are outdated
Limited capabilities due to the paucity of funds
Find Private, Luxury Treatment Centers in Hertfordshire
What Is NA?
Narcotic Anonymous (NA) is a recovery support group for individuals who want to quit drug abuse and maintain abstinence. The group provides a safe space for anyone with substance abuse issues to address their addiction and suitably recover. The group is open for anyone to attend and meetings are held throughout Hertfordshire. Locations nearby include Stevenage, London, Letchworth, Luton and Hemel Hempstead.
What is AA?
Alcoholic Anonymous (AA) is the largest recovery support group in the world. Members share their experiences with alcohol and help each other maintain abstinence. Meeting venues near Hertfordshire include Borehamwood, Kings Langley, New Barnet, Watford, North Bushey and East Finchley.
Types of Counselling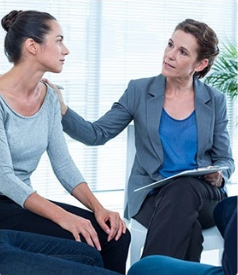 Face-to-face counselling: Counselling session that involves making an appointment to see a therapist in person. It is a popular format in Hertfordshire, which helps your counsellor gauge your emotions and provide immediate support.
Telephone counselling: An alternative to face-to-face counselling that involves talking on the phone. It is useful for those who have busy schedules, and can be conducted anywhere
Group Therapy: A type of therapy led by a licensed clinical professional and two or more clients. This includes family therapy and facilitated support groups.
Online Counselling This involves going through counselling via skype or LIVE chats and is really beneficial for those on the move due to work.
How Can I Get To and From Bedfordshire?
There are several trains from London Underground to Hertford North. The journey lasts 43 minutes or an hour, depending on the time of day you leave. You will enjoy a 43% discount when you book in advance. Hertfordshire is located on the north side of London, making it a popular route for commuters.
The county is well served by trains, which run from Harpenden and St Albans to St Pancras International, Watford and Hempstead to London Euston, and Welwyn and Stevenage to Kings Cross. Major motorways connecting Hertfordshire include the A1 and M1 from Central Hertfordshire, as well as the M11 from the north and eastern parts of Hertfordshire.